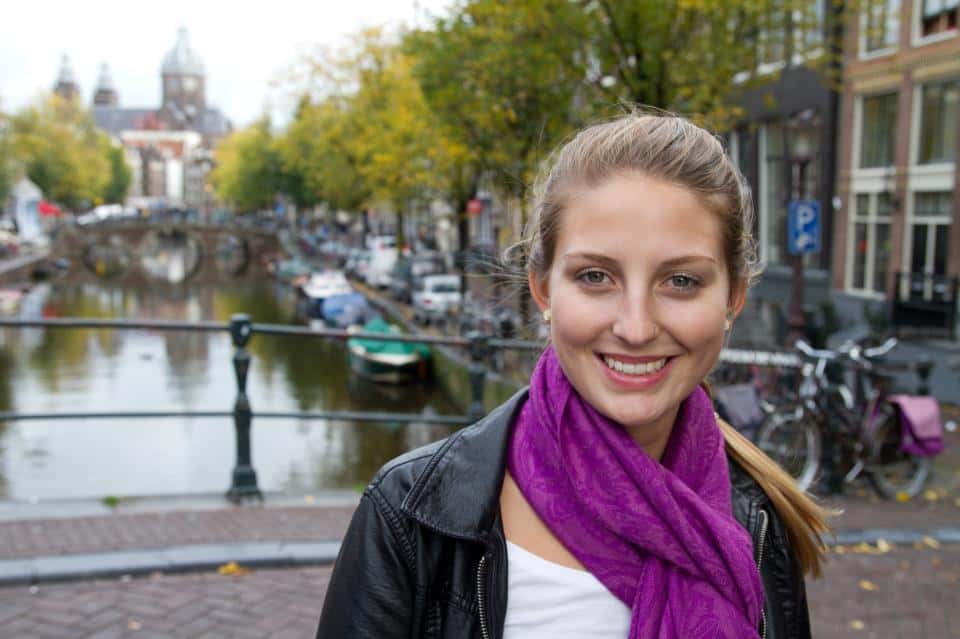 My first time abroad was when I was 15 years old. The Spanish teacher at my school took a group of us to Spain and I remember being absolutely amazed at the culture, buildings, everything. Since then, I haven't stopped pining to see the world. Of course, life can get in the way of travel, but that pang never goes away and I'm always planning my next trip.
I'm Lauren, a New Yorker currently based in Devon, England.  Although New York will always be my true home, I've definitely become a lover of the English countryside and have converted to many of the customs.
I'm lucky enough to be living in Croyde Bay, a seaside, surf-fueled village where my door is steps to the beach. A couple of years ago I started a food truck, with my British husband »Si, bringing New York style wings and American diner food to the UK. This means during the month of July-Oct most of my time is devoted to food trucking all over England and Wales! This also means that we attend a lot of festivals and events both big and small. Of course I always sneak in a few 'market research' trips to keep it interesting. The rest of the year, if I'm not chilling out in Croyde, you'll be sure to find me on some kind of adventure, whether it's a train journey down to Cornwall, a last minute weekender to Europe or a 5000 mile road trip across America.
It's all about exploring the world but not forgetting about your own backyard! I'll be talking about my birthplace, my current home base and where ever else I end up. Follow me to New York ➳ England ➳ANYWHERE ☈