As I enter my room at Artist Residence Penzance, I notice soft classical music playing in the background. It immediately relaxes me. It's coming from the vintage looking radio in the corner. The window looks out over the seaside houses and the setting sun crowns their roofs with a soft glow.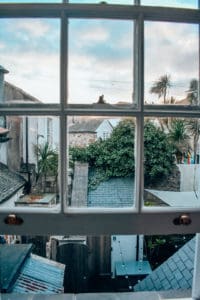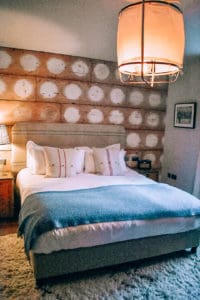 When I go away I try to avoid staying in a standard hotel, I just don't enjoy a room I know could be just about anywhere and it would be exactly the same. Some people see that as consistency or assurance, but not me. Character is top of the list when I'm searching for somewhere to rest my head.
And isn't everything always a little sweeter when theres a story behind it? The Artist Residence in Penzance is one of those amazing places that you just think 'I wonder who created this place?' The attention to detail is prominent and you feel welcomed as soon as you set foot in the door.
The Artist Residence began in Brighton, a known artist haven. Justin had just taken the reigns on his family's seafront hotel and hoped to upgrade the features but faced the dilemma of a small budget. His way to avoid budget altogether was to invite artists to decorate the hotel in return for board. You can see how well the concept played out if you stay in one of the quirky, comfortable B&Bs.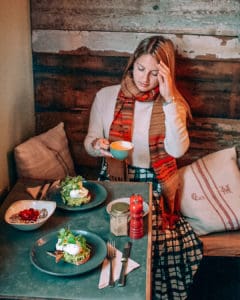 Second on my list when seeking an escape is what is there to eat. Conveniently the Artist Residence establishments are on the same wavelength. Incorporated in the Penzance location is The Cornish Barn, serving rustic meals using local ingredients. In summer months they even have their own hidden garden bar perfect for relaxing post coastal exploration.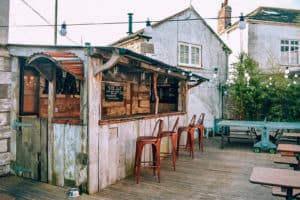 It's no wonder it made the Sunday Times Travel Ultimate 100 British Hotels 2016!