The Best Instagram spots in NYC
My guide to the best Instagram spots in NYC. From old classics like the Brooklyn Bridge to the New Vessel in Hudson yards.
Central Park — Bow Bridge, Bethsheda Fountain, Row boats, the list goes one. You can literally take pictures in Central Park for 2 days straight.
You will not get a picture on Bow Bridge alone unless you wake up early like I did. This was taken at about 8am during the week in early spring and even then I had to wait a little until all the dog walkers were out of sight.
The row boats are seasonal and only open from 10 until sundown. I got there for about 11:30 and didn't have to wait too long. The row boats are $15 for 1 hour plus a $20 deposit. CASH ONLY
To get to the spot in the top photo on the right >>enter Central Park at 59th Street.  This flat rock is behind the skating rink.
2. Top of the Rock
Epic views for sure, but it will cost you. The Top of the Rock Experience costs $45 per person, but I kinda of feel like you have to do it once! You can get at least 3 different shots here. Get tickets here.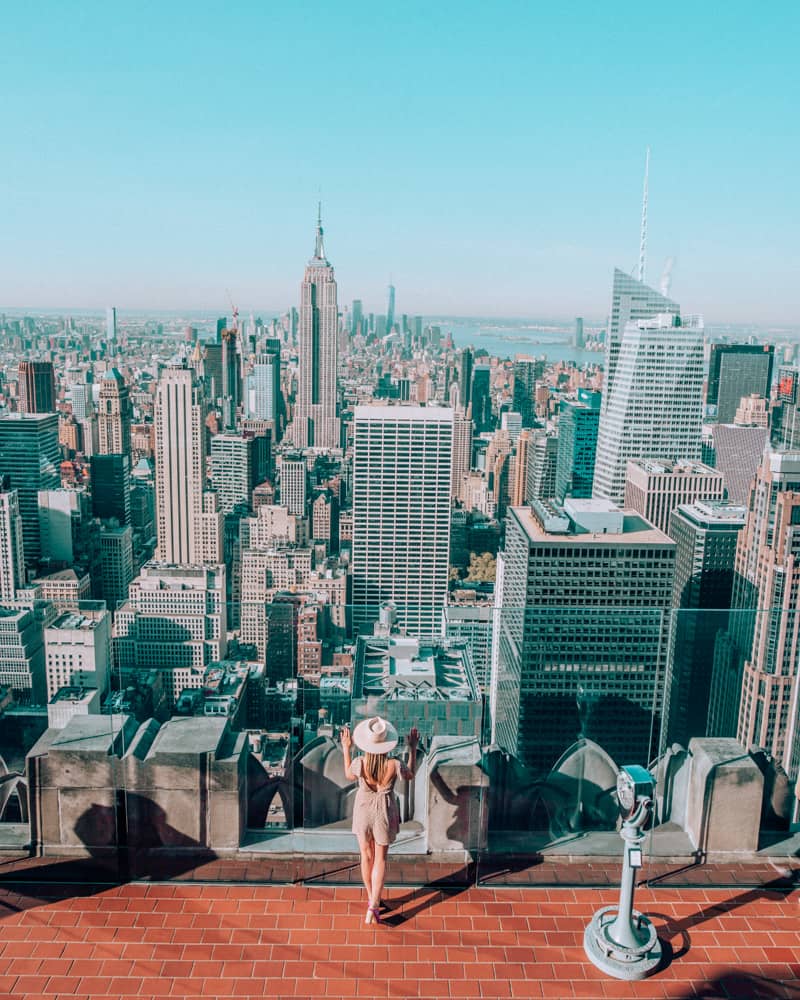 3. The Highline
One of the most incredible urban parks in the world, the Highline is something locals and tourists can both enjoy. The Highline is 1.45 miles long elevated park on the West side.  This is a FREE attraction.
The access point I usually use is near Chelsea Market at 10th Ave and 15th Street.  Both of the photos below were taken near this entrance.
4. Brooklyn Bridge
Walking over the Brooklyn bridge is one of my favourite things to do in NYC. If you are disciplined enough to go at sunrise its a real treat. Of course the sunset is stunning as well, but you will have plenty of company.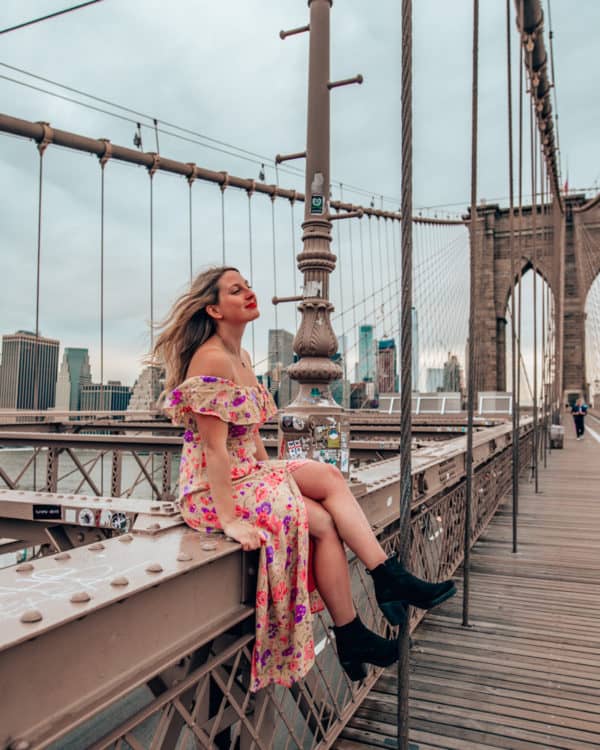 5. Washington Square Park
Doesn't everyone love an arch? The marble Washington Arch was built between 1890-1892 and replaced a wooden arch erected in 1889 to honor the centennial of the first president's inauguration. There are benches, a chess plaza and a pretty fountain that gets turned on in spring.
6. Flatiron District
The Flatiron District and Madison square park are lovely locations for photography. There are ALWAYS people taking pictures here and I'm not sure there is really ever a quiet time.
7. Dumbo
In recent years this area in Brooklyn has become super popular. The Washington Street vantage point of the Manhattan Bridge is probably the most photographed spot in Dumbo. Whenever I want to take photos here I try to get there before 7:30am. Any time after that and there WILL be a line.
8. Grand Central
Grand central is the third busiest train station in North America and definitely one of the most beautiful! (photo from inside to come soon) I was here at 8am on a Sunday and there were still white a few people around! In the weekdays it's absolutely crazy so plan accordingly!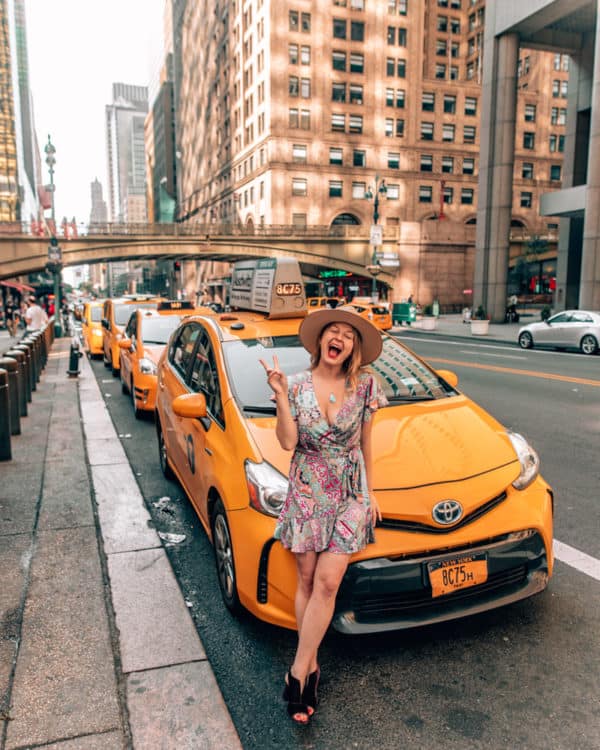 Grand Central Taxi rank
9. NEW: The Vessel
This new structure opened on March 15, 2019. It is a spiral staircase that allows you to see things at all different vantage points.
In order to go inside you must have a ticket. Tickets are currently free but they just need to be booked. Advance booking is suggested, but there are some day of tickets. More information here.
Other locations:
The Statue of Liberty
Staten Island Ferry
Countless Rooftop Bars
Times Square
The Met
The Occulus
What do you think the best Instagram spots in NYC are?
If you're looking for an amazing NYC based photographer contact Amanda Vaelynn. She took all the couple photos featured here from Dumbo and Flatiron!