Staying at Hotel Giorgione 4*
Traditional style is not usually the first thing I look for in accommodation— but in Venice it seemed only fitting. I booked Hotel Giorgione in Venice very last minute through hotels.com. I managed to get 3 nights for £208 (additional taxes paid on arrival). The price included a generous buffet breakfast. Considering the hotel was of 4 star standard, this seemed to be an excellent deal for Venice.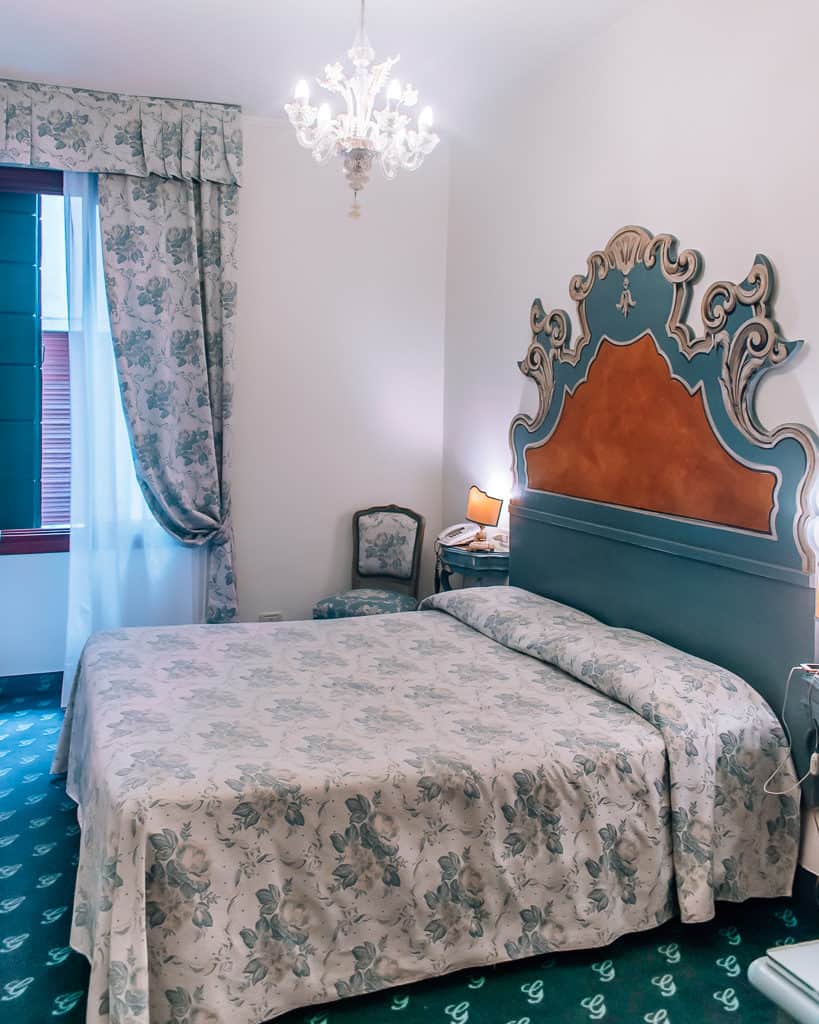 I was slightly concerned that the rooms would be very dated.   Usually, I go for more modern and minimalistic interior, but the decor was charming and had that Venetian flare. The bed was not anything groundbreaking, but it did the job. Besides decor, a major factor for whether or not I like a hotel is the staff. At the end of the day if you don't feel welcomed and comfortable you won't be as relaxed on your holiday.  Alas, the Hotel Giorgione staff were friendly, accomodating and professional.
Hotel Giorgione had some nice extras. There was a complimentary tea and coffee station for you to help yourself to throughout the day.  The Hotel also had a lovely courtyard area complete with a dipping pool to cool yourself down in those hot Italian summers.
One of my favourite things about Hotel Giorgione however, was the location. Hotel Giorgione is in located in the Cannaregio district. It is walking distance to all the things you would want to see in Venice, a water taxi station, as well as more local restaurants and wine bars. I found the food and drink in this area to be much cheaper than ones I saw in the heart of the city. The places I ate in did not have cover chargers, had multiple course lunch deals and litres of wine for 10 Euros.