What to do in Santa Fe
These days many Americans seem to be spending their vacation further and further away. They pine over visiting places in Europe to see the history and enjoy the culture. What we often forget about if the history and culture lying right under our noses. Take Santa Fe for example. It's the oldest capital city in North America and the oldest European community west of the Mississippi, history and culture is the backbone of their city. Check out this guide on what to do in Santa Fe, the city of enchantment.
Getting There
You can either fly to Albuquerque Airport or Santa Fe Airport. Albuquerque is about 1 hour from Santa Fe. There are shuttles available at both airports bring you into the city of Santa Fe.
Getting around
If you are planning on venturing outside the city centre and you want to do some day trips it would definitely be worth renting a car. If you are staying close to the centre you could get by with uber and walking.
Some hotels like Hotel Santa Fe have a free guest shuttle for within a one mile radius.
What to Do
Museums and Art
Santa Fe is a mecca for Native arts and culture.  Learn about Pueblo culture and Native arts at various venues. Observe both traditional and contemporary Native arts.
IAIA Museum of Contemporary Art– A museum dedicated to understanding contemporary Native arts. It was so interesting to see Native art in a new light. This museum is filled with so much color and creativity.
Museum of Indian Arts and Culture – A  premier repository of Native art and material culture. This museum aims to tell the stories of Native people in the Southwest. A great museum to help understand the culture from pre-historic through to modern day.
Poeh Cultural Center– Established by the Pojaoaque Pueblo's Tribal Council to preserve and revitalise Pueblo communities. A great insight into life in a Pueblo over seasons and time.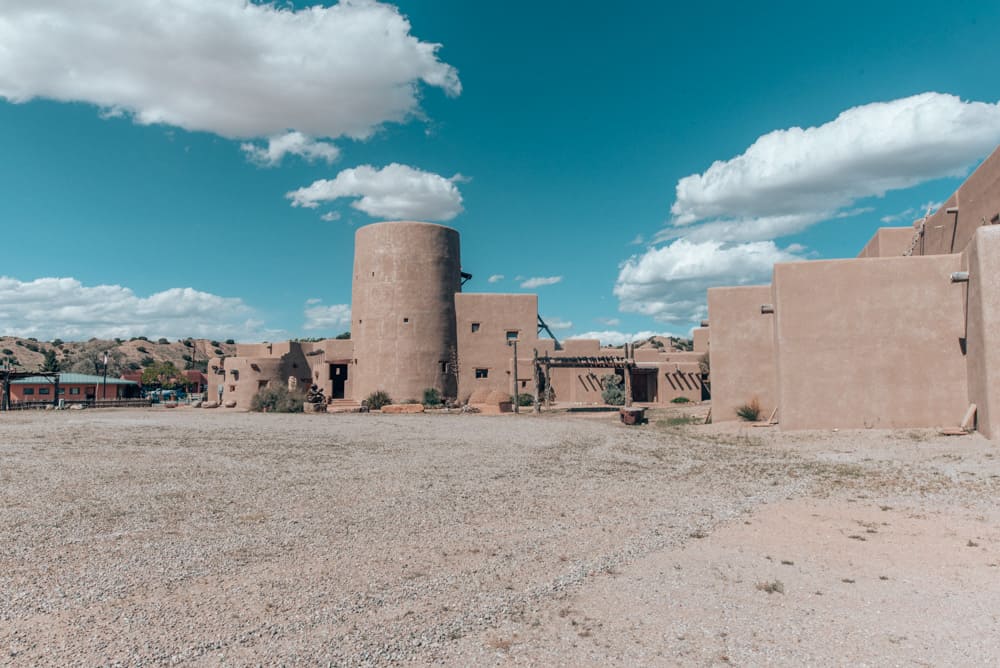 SAR Indian Arts Research Center – book a tour of these precious vaults housing a multitude of Native Art. The docent told some wonderful stories behind the handmade objects in the vault which have so much meaning to the Pueblo people.
Meow Wolf – An Immersive art experience that will push your mind to the limits. Highly recommended, it was unlike anything I've ever experienced!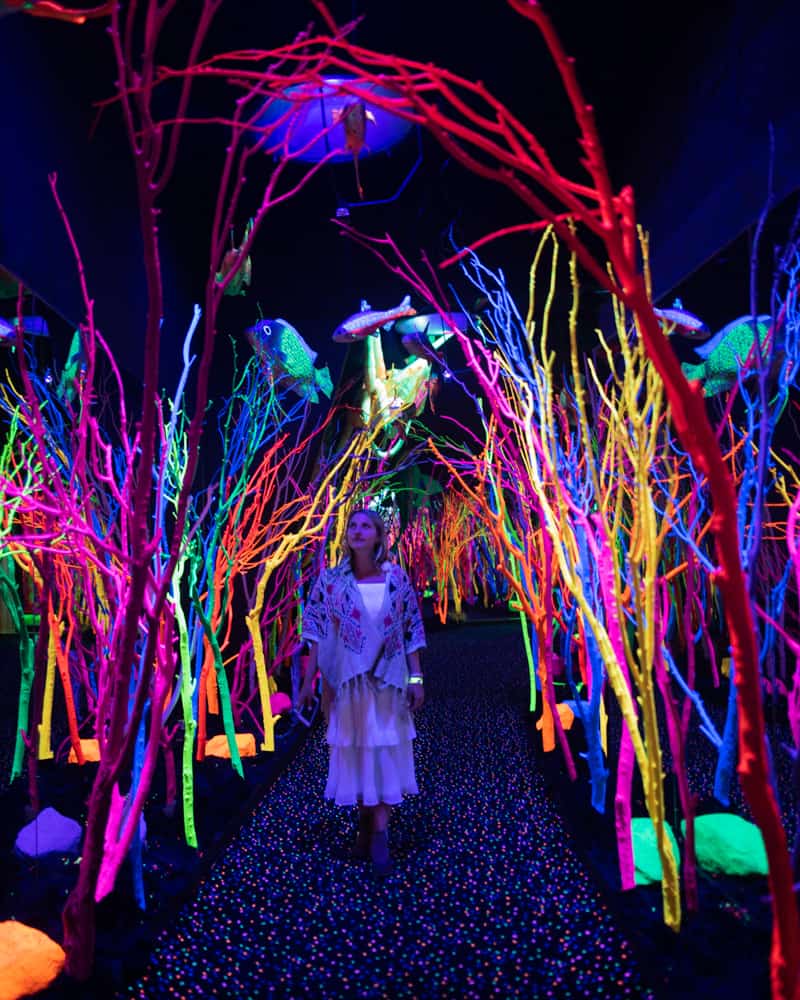 Shopping
I did not go to Santa Fe knowing I would want to spend all of my money on their unique artisan and boutique shops! There is a ton of stunning jewellery, handmade local goodies as well as products imported from other countries.
Ship Rock Santa Fe– A curated collection of historic and contemporary Navajo rugs and blankets, Native American jewellery, Pueblo pottery, sculpture, basketry, folk art and fine art by leading Native American artists. It's one of the prettiest stores I've ever stepped foot in!
Magic Art Santa Fe – Mosaic lights and kilims until your hearts content!
Santa Fe Indian Market– A market for contemporary Native and traditional Native Fine Arts. It is held in August and attended by thousands. A perfect opportunity to buy authentic Native arts and even meet the artist.
Activities
Relax at a winery –  Vivac Winery  is run by the Padberg brothers and their wives. Vivac, a mountaineering term meaning high altitude refuge, is what the winery was named after. It is one of the highest altitude wineries in the world. Enjoy amazing wines here with incredible surroundings. World class wine you'll definitely want to take home with you!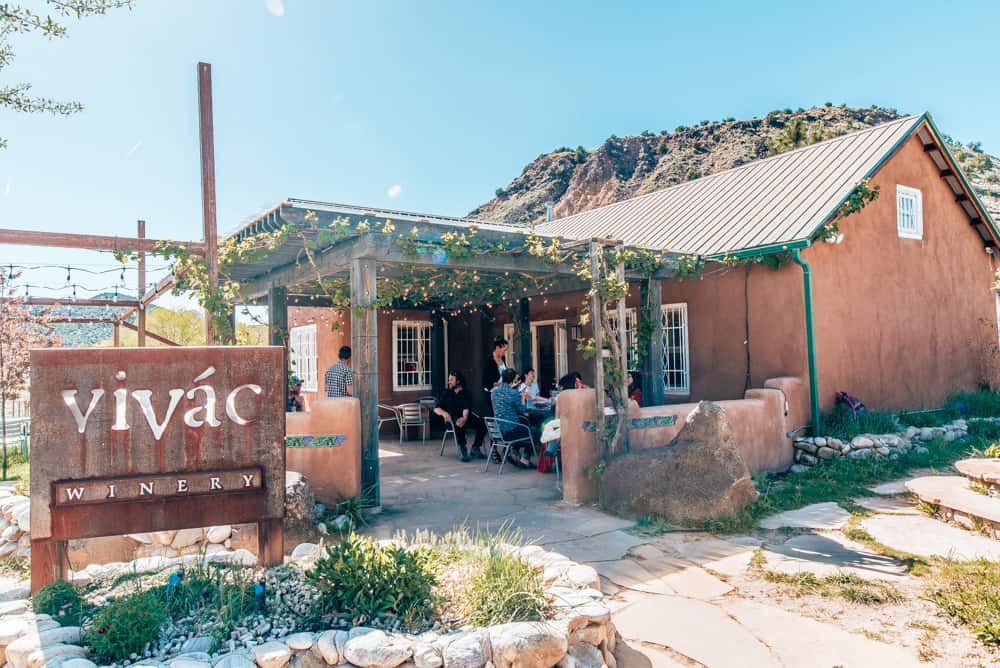 Take a cooking class-  Santa Fe School of cooking offers a range of classes from hands on cooking classes to demonstrations and more. Their speciality is American Southwest cuisine and will tell you some mind blowing food anthropology facts. Get hands on or just watch the chefs cook you up something delicious.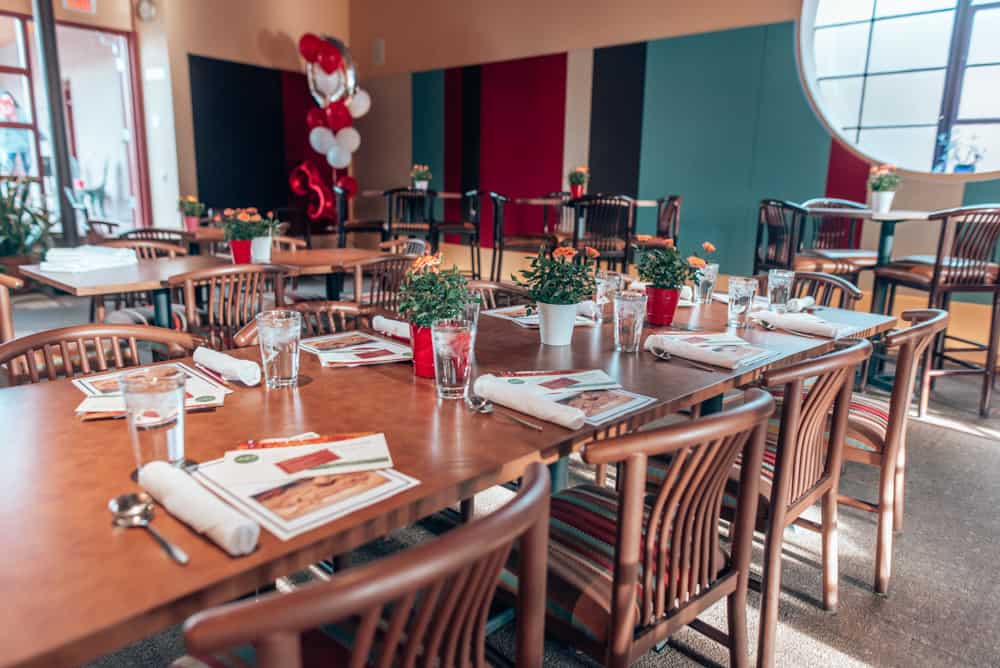 Day Trip to:
Bandelier National Monument – Petroglyphs, dwellings carved into the soft rock cliffs, and standing masonry walls pay tribute to the early days of a culture that still survives in the surrounding communities. There are multiple sections of the park to explore and if you want to get the full experience book a tour with  Great Southwest Adventures. Monique Schoustra and Tom Ribe are your walking encyclopaedia guides!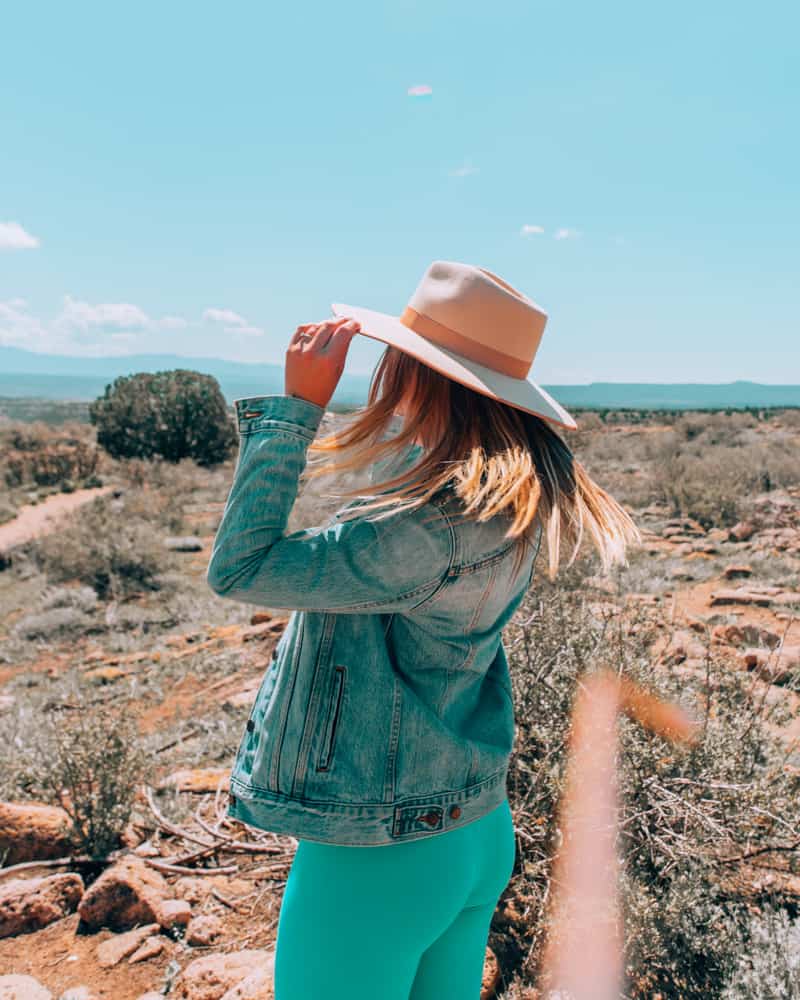 Taos – Taos is an hour and a half drive for Santa Fe. You can visit the Taos Pueblo and witness what a community would have looked like hundreds of years ago(and still remains). Go for a feast day and see the amazing ceremonies. It is a great honour that they let visitors in to be a part of these special days and an sensational thing to witness. **No photographs allowed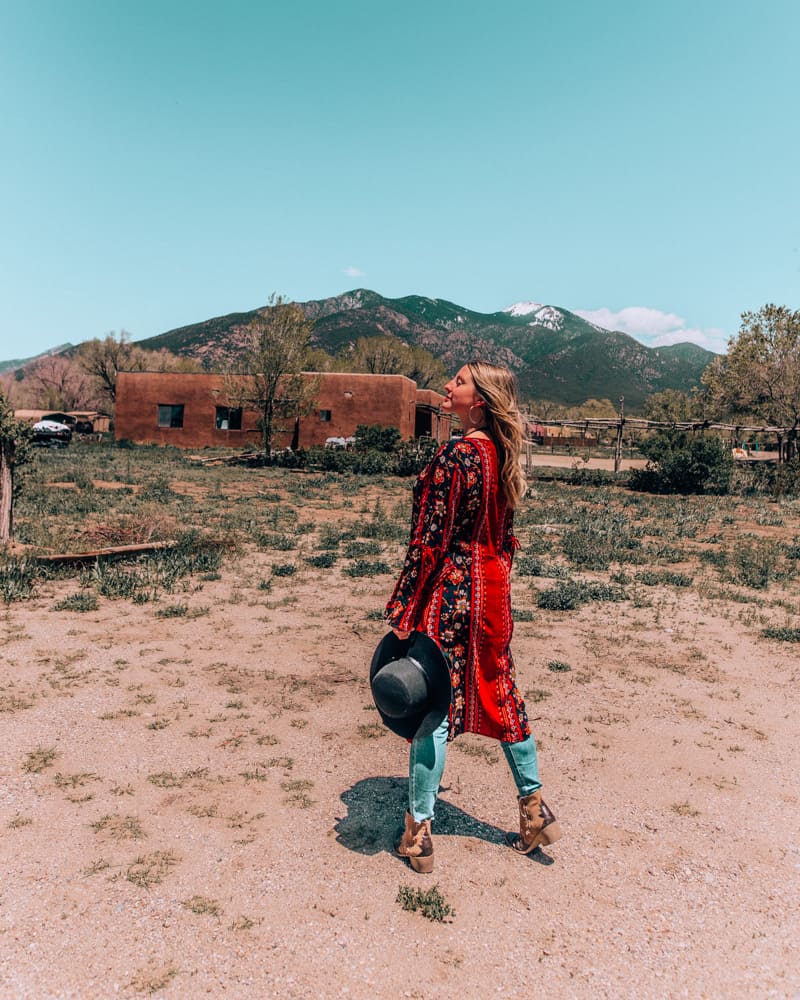 Rejuvenate
Ten Thousand Waves – Ten minutes from downtown Santa Fe is a Japanese inspired spa with hot tubs and various treatments.
Ojo Caliente –  A spa created around natural hot springs. It takes about an hour to get to from Santa Fe but is definitely worth it to be immersed in nature.
Have you been to Santa Fe? Is it on your list now?
Find out where to stay in Santa Fe here.