More than just a resort, Vila Vita Parc Resort is a luxury cliffside village. It is the creation of the late Dr. Reinfried and Mrs. Anneliese Pohl, the legacy of the resort now lies with their sons.
One thing is for certain, the Pohls clearly understand what luxury is all about. Everything is so well thought out at Vila Vita Parc Resort. The big and small extra touches alike make for a flawless experience.  There are multiple dynamics to this resort to suit couples, families or groups alike.
From the moment you arrive, you are looked after. The luggage is whisked away and your car parked for you. After a quick check in, we were driven to our accommodation on a golf cart.  After a day of planes, trains and driving it was perfect to have a bottle of wine waiting for us in the room. Since we arrived in the dark we couldn't quite grasp the magnitude of the resort. I could hardly wait for the sun to come up.
The first thing that struck me about the rooms was the calming color palette throughout. It exuded luxury and comfort without being over the top and had a soothing vibe about it. I'm not exaggerating when I say we had the most comfortable bed and wonderfully smelling linens— the linens being something I never really took note of before.
As soon as I woke up the next morning, I hurried to the glass doors, threw the curtain to the side and swung the doors open. The sun was just peaking over the horizon and it was as peaceful as ever. I can't think of anything better than waking up to ocean views. As impatient as I am, I woke my husband up and made him wander the grounds with me before anyone else on the resort had opened their eyes.
Although the resort was first opened in 1992, they have done an excellent job expanding and keeping with the times, while maintaining a traditional element. No high rise hotel here.  In addition, many of the products and produce found on site are made in Portugal. Items such as linens, coffee, wine all coming from the homeland.
I spent most of my time in the adults only accommodation; the Residence, and dream-like infinity pool. Experiencing Vila Vita Parc with my husband was a bundle of romance and invigoration, but I quickly realised that we needed more like 2 weeks than 2 days at Vila Vita Parc. There is so much on offer to experience and take in. Activities on site include tennis courts, mini golf, wine cellar tours, multiple pools and beaches to enjoy.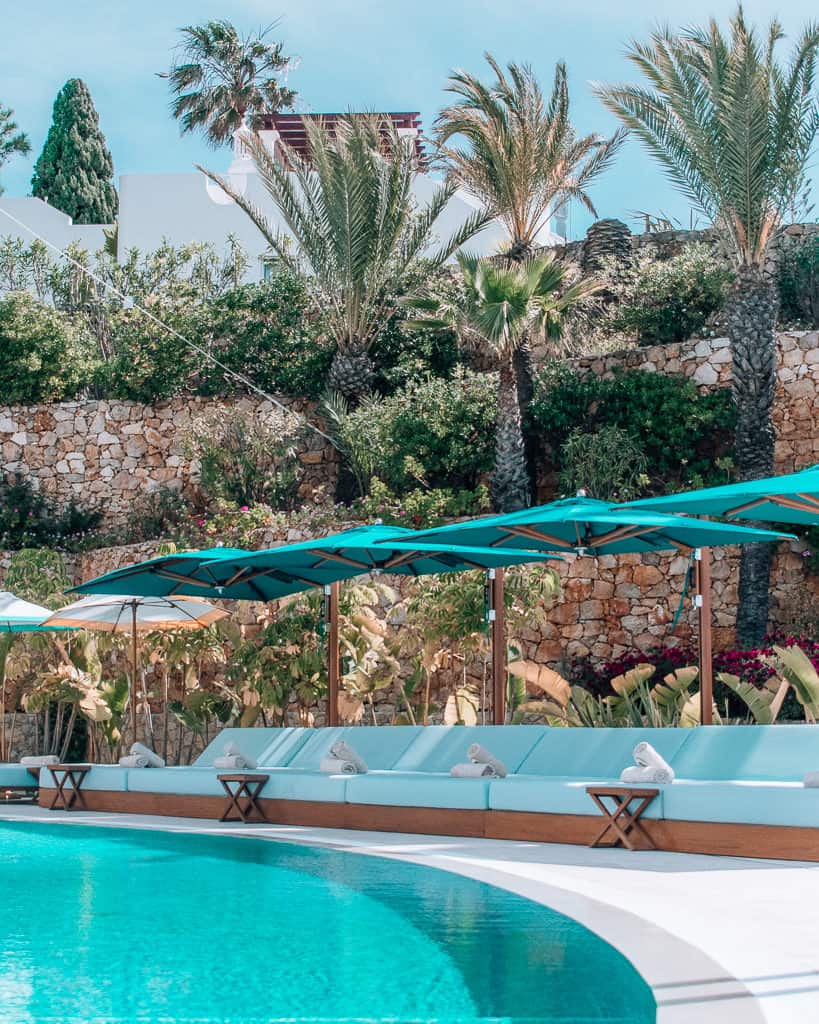 You can forget the notion of hotel restaurants not being of the greatest standard. Vila Vita park boasts a 2 Michelin star restaurants called the Ocean as well as an additional 9 restaurants and 6 bars.  For breakfast we chose to eat at Atlantico. The options were quite modern and healthy. I was excited to be able to order things like a matcha latte, beetroot pancakes and chia pudding. If you are more of a traditionalist the buffet  breakfast had everything from pastries and cheeses to smoked salmon and yogurt.
Not only are the dining and activity options abundant on site, but they even have a shuttle to a couple other off site beach restaurants. If you feel like a day trip you can head to their rural estate, Herdade dos Grous, for some wine and a hot air balloon ride. And if its a city you fancy the resort is within a couple hours drive to Lisbon and Seville.
To top if off, they are currently renovating their spa and wellness area as well as adding in a shopping strip with a new cafe. The only things I could really see necessary in ordered to complete that luxury village feel.
The cliff location of the resort is paramount, but its the excellent service, standard of gastronomy, design, and attention to detail that come together to make this resort so faultless.
Book your stay here.
https://nytoanywhere.com/the-most-insta-worthy-resort-in-the-algarve/