The Most Insta-Worthy Hotel in The Algarve
I'll admit, I've not stayed in all of the hotels in the Algarve, but Vila Vita Parc has to be he Most Insta-worthy Resort in the Algarve .
If you glance at all of the photos below, you would not assume all these insta-worthy shots came from one resort! But alas,  it is true that they have all been taken at Vila Vita Parc Resort, The most Insta-worthy hotel in the Algarve.
While staying here I found it very difficult to put my camera down, even for a second! Everywhere I turned there was another amazing view or beautiful designed spot to photograph.
Have a look at these spots that would surely put you in an Instagramming frenzy.
The infinity pool at Vila Vita Parc is incredible. I loved soaking up the sun with the pool on one side and the cliffs on the other.
2.  More sea views followed from the Atlantico Restaurant, but it's the restaurant's decor that I'm gaga over.  The terrace at Atlantico is impeccably designed and had curtains draping from the ceiling, giving the table a more intimate vibe. The giant lamps were just gorgeous and created a wonderful ambiance.
3. From the Resort you have direct access, to not one, but two private beaches. I had a blast running around on the beach with no one else around!
5. Fancy an insta-worthy drink? The poolside bar has got you covered with an epic Pineapple cocktail box!
https://www.instagram.com/p/BiSIVVGHNU1/?taken-by=nytoanywhere
6. Talk about stunning patterns, I love both this perfectly green wall, and beautiful blue table. Perfect for pops on colour on the Insta-feed.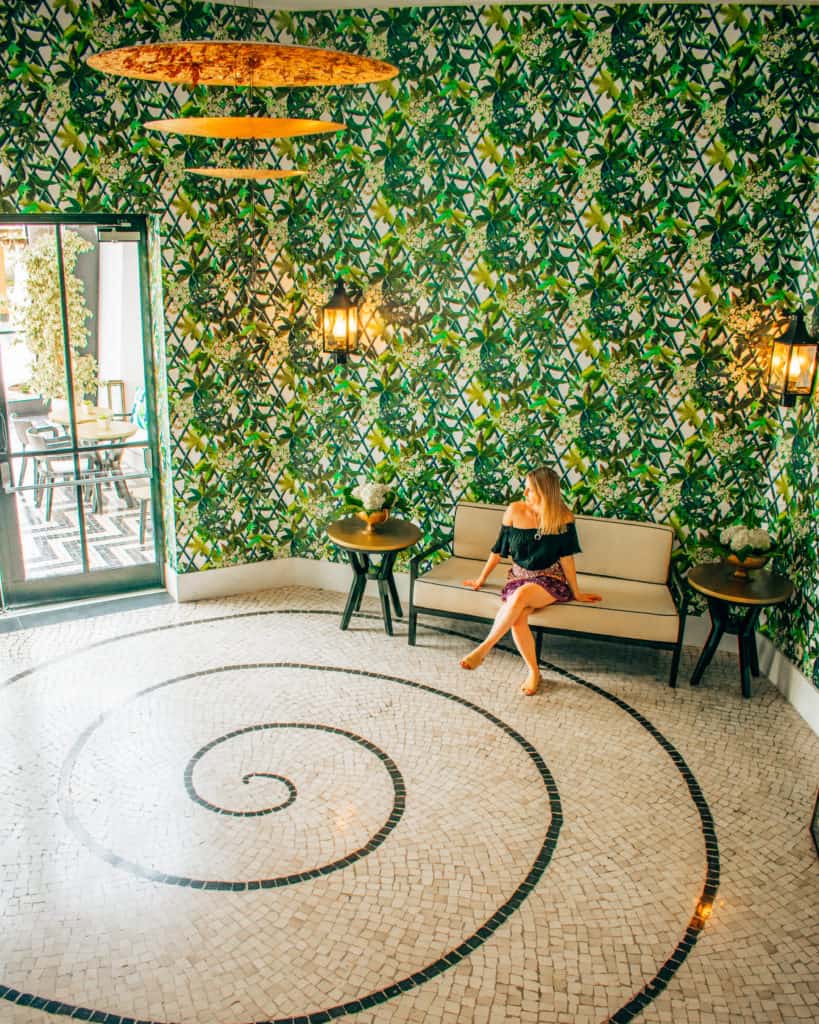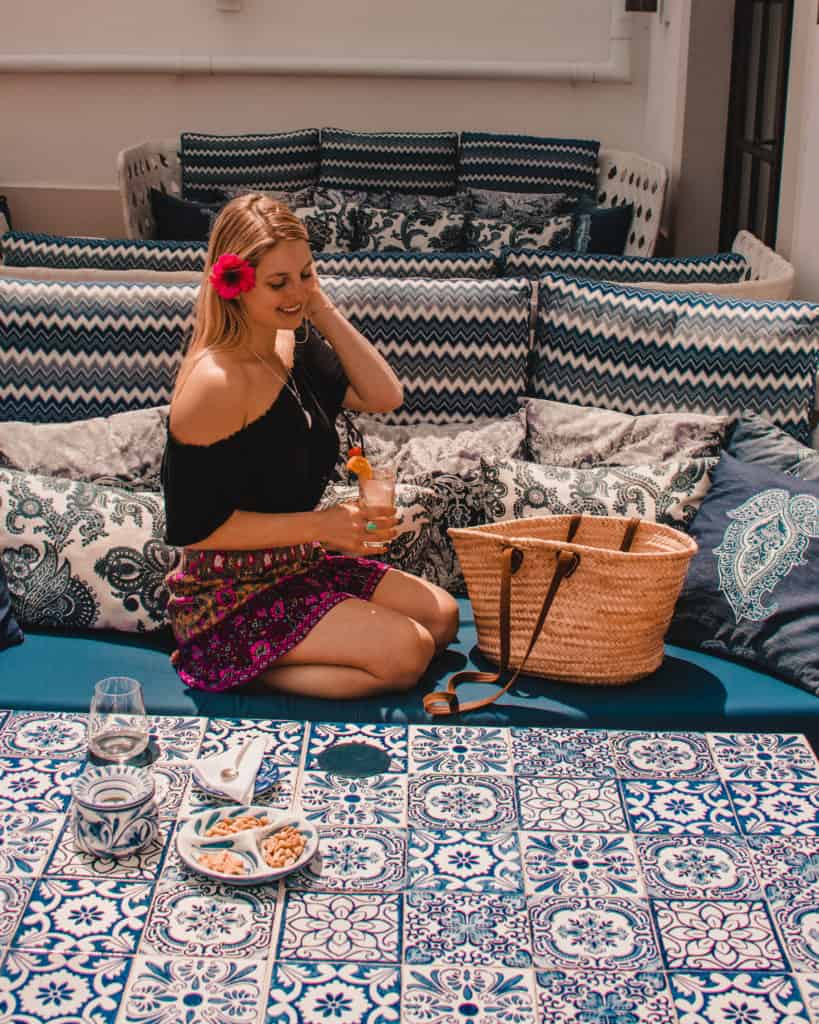 7. The Infinity Pool at sunset definitely takes the cake. The gradient of colours and reflection in the pool couldn't have been more breath taking .