Warwick, NY Wineries, Cideries and Distilleries
If you are a wine lover living in New York, you don't have to go all the way to Europe or California for the ultimate wine day out!  Warwick, NY wineries are a mere 50 miles from Manhattan and are some of the premiere drinking establishments in the Hudson Valley.  In addition to the wineries, you have cideries and distilleries, to satisfy the non wine drinkers and contribute some variety to the drinking day!
Warwick Valley Winery & Distillery
Address: 114 Little York Road
The Warwick Valley Winery is a gorgeous vineyard on the edge of the black dirt region. It's one of most popular wineries in the Warwick, NY area and for good reason. They are constantly hosting events, weddings and live music and have a beautiful tasting room and restaurant.
The best way to figure out what you want to drink is to go for one of their $5 flight tastings. They even let you keep the glass! I've created quite the collection over the years!
Varietals on offer include Riesling, Chardonnay, Pinot Noir and Cabernet Franc.
What to Order:
The Riesling always does the trick for me. It's a perfect crisp white for picnics and listening to live music!
Food on Offer:
The Warwick Winery menu includes delicious pizzas, salads and cheese boards to go with your glass of vino. I'd definitely save your appetite for their tasty bites.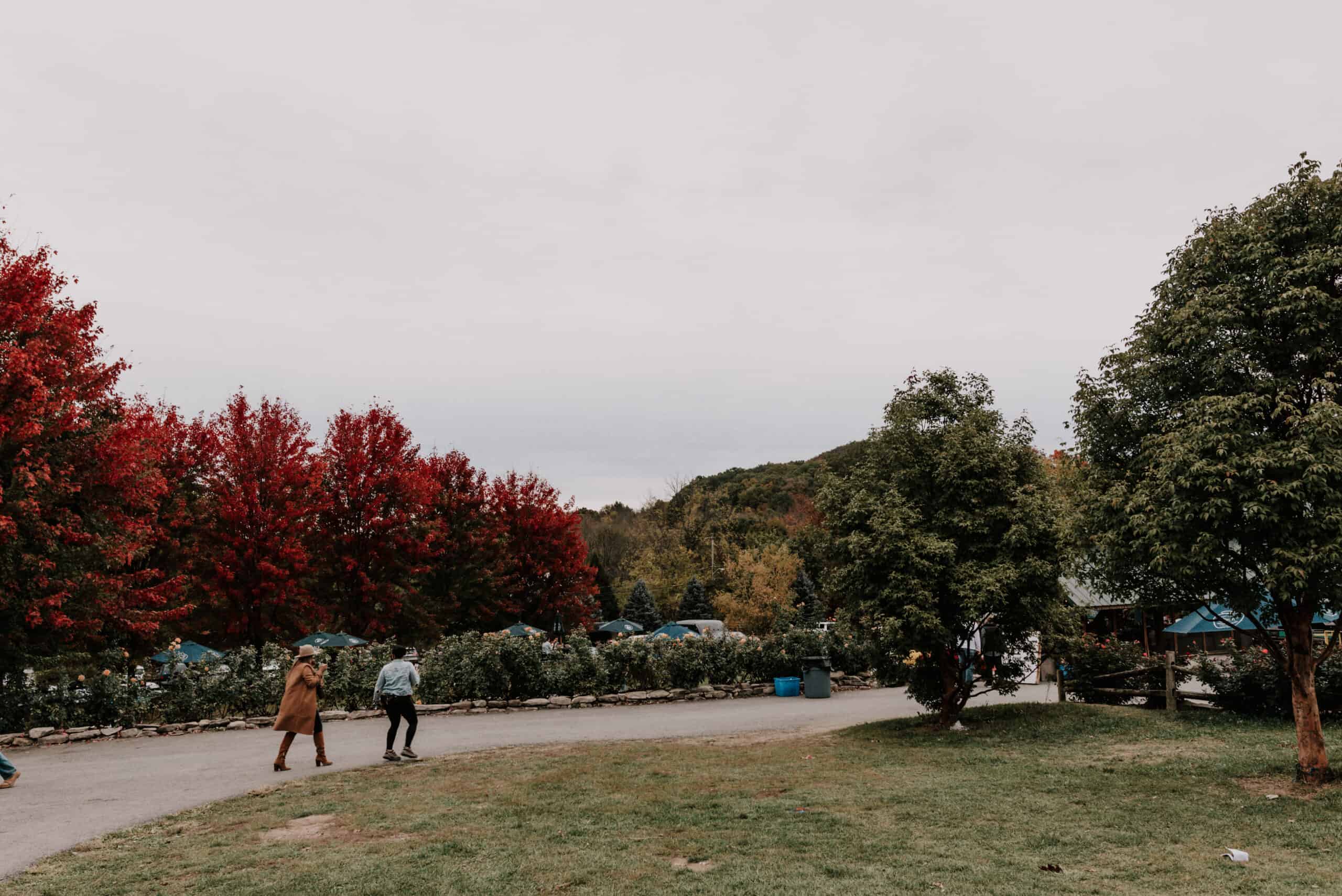 Black Dirt Distillery
Address: 114 Little York Road 
The Black Dirt Distillery is the first micro distillery in New York State. They create award winning brandies and liqueurs as well as the extremely popular Warwick Gin. Try their spirits at Warwick Valley Winery tasting room.
Contact info@blackdirstdistillery.com them for information on distillery tours.
Demarest Hill Winery
Address: 81 Pine Island Turnpike
Owner, Francesco Ciummo, learned the vineyard trade growing up in the Italian countryside.  Although making wine in Warwick for many years prior, Demarest Hill Winery opened to the public in 2006. They have created 40 different wines!
Varietals on offer include Merlot, Cabernet Sauvignon,  Pinot Noir, and Pinot Grigio.
Clearview Vineyard
Address: 35 Clearview Lane
Clearview Vineyard is one of the best wineries in the U.S. as mentioned by Travel & Leisure.   They host live music frequently, and provide appetizers and wine tastings on the weekends.
Varietals on offer include Cabernet Sauvignon, Merlot, Cayuga White and Traminette.
Food on Offer:
Lite bites to pair with your wine.
Applewood Winery
Address: 82 Four Corners Road
Applewood Winery has plenty of outdoor seating and outdoor games. Try mead, wine and cider at their tasting room. Applewood is another winery in the area that hosts events and live music. They also have a private VIP tasting room for groups of up to 25.
Nature's Flock cider is always in stock!
Pennings Farm Cidery
Address: 4 Warwick Turnpike
Pennings Farm Cidery is one of the best hangouts in Warwick.  It serves dozens of  it's home made ciders and has an amazing sunset view from the hill it's perfectly perched on. There's usually pizza or fries on offer for when you need a little something to soak up the cider.
After you've fully enjoyed the cidery, you should definitely check out the rest of the Pennings property while you're there. The cidery is 21+, but the rest of Pennings is family friendly. You can go to the market, take your kids to the animal petting area, wander the green house or get an ice cream from the take away window. In the fall, you'll be inundated with all things apple and can even pick your own!
What to Order:
For me, their Cold Crash is a perfectly balanced cider. There's nothing like a crisp, refreshing medium cider on a summer's day. I highly recommend taking some home in a growler to make the goodness last!
Food on Offer:
A couple of food trucks are usually parked up there serving artisan pizzas and fresh cut fries. Head down to the market for something hardier.
View this post on Instagram
Orange County Distillery at the Brown Barn
Address: 286 Maple Avenue New Hampton, NY
Orange County Distillery at the Brown Barn is a true farm to bottle craft distillery on a fifth generation farm. This gorgeous barn sits on a sprawling piece of 23 acre land. Relax on the lawn or inside at their rustic bar area.
The OCD is kid friendly, but kids are not allowed at the bar (state law).
What to Order:
Any of their specially crafted cocktails – check the specials board!
Food on Offer:
Food bus serves Mexican American dishes like tacos, guacamole and buffalo mac n' cheese.
View this post on Instagram
The Craft Beer Cellar
The Craft Beer Cellar is half bar half beer shop. Share a table with friends and try out something new. If you have any beer related questions, these guys are sure to know the answers!
Food on Offer:
The Grilled Cheese sampler platter is great for sharing and will have you drooling at first glance.
What to Order:
If you're feeling brave, order the mega flight!
View this post on Instagram
NEW: Drowned Lands Brewery
Address: 251 State School Street
The Drowned Lands Brewery recently opened in Warwick and I can't even tell you how incredible the space is. Big indoor space, massive outdoor space, incredible craft beers.
What to Order:
I couldn't get enough of their Wallkill beer. An amazing combination of sweet and sour.
Food on Offer:
There was a Mexican food truck in the back serving tacos or you could get a bag of chips from the bar.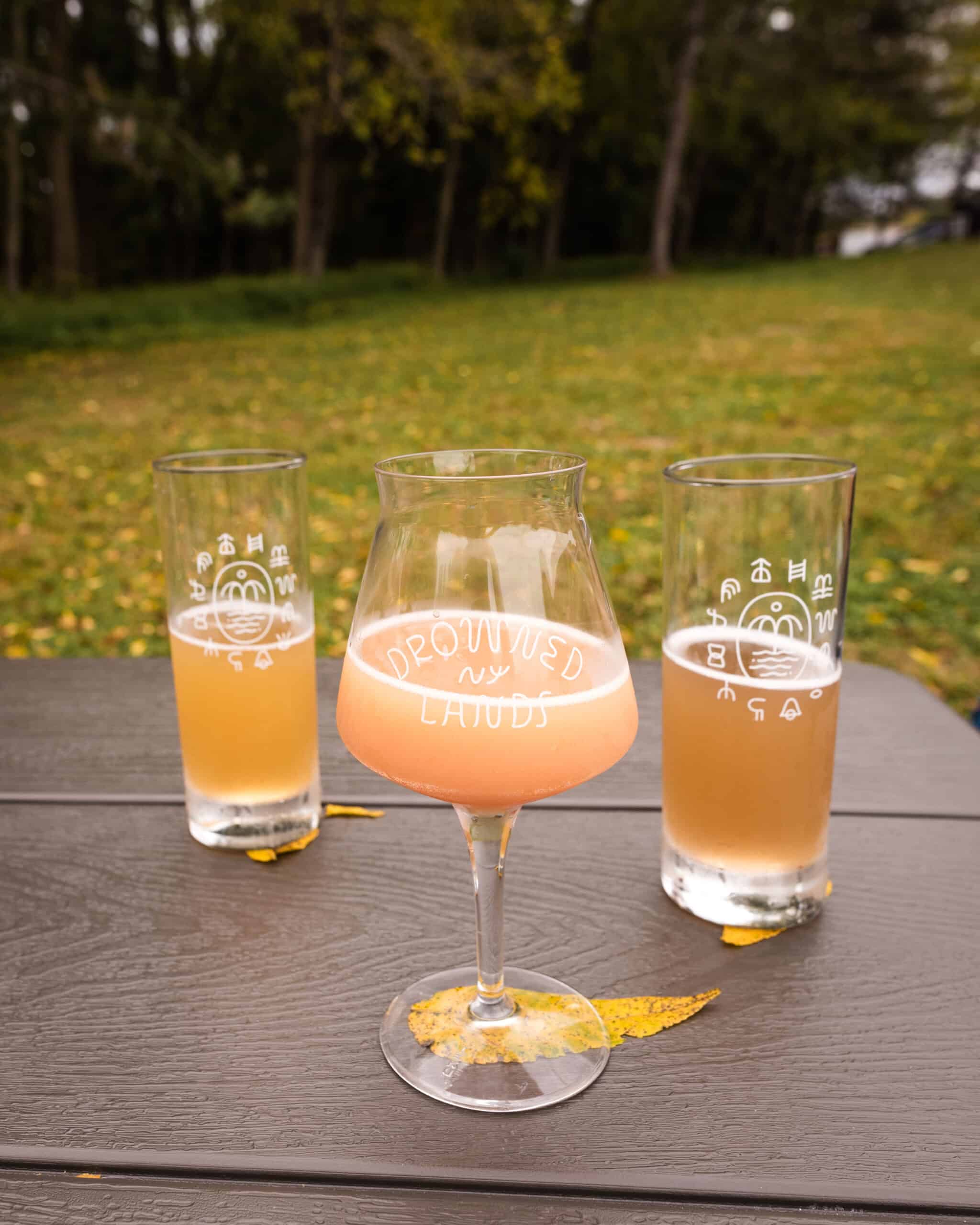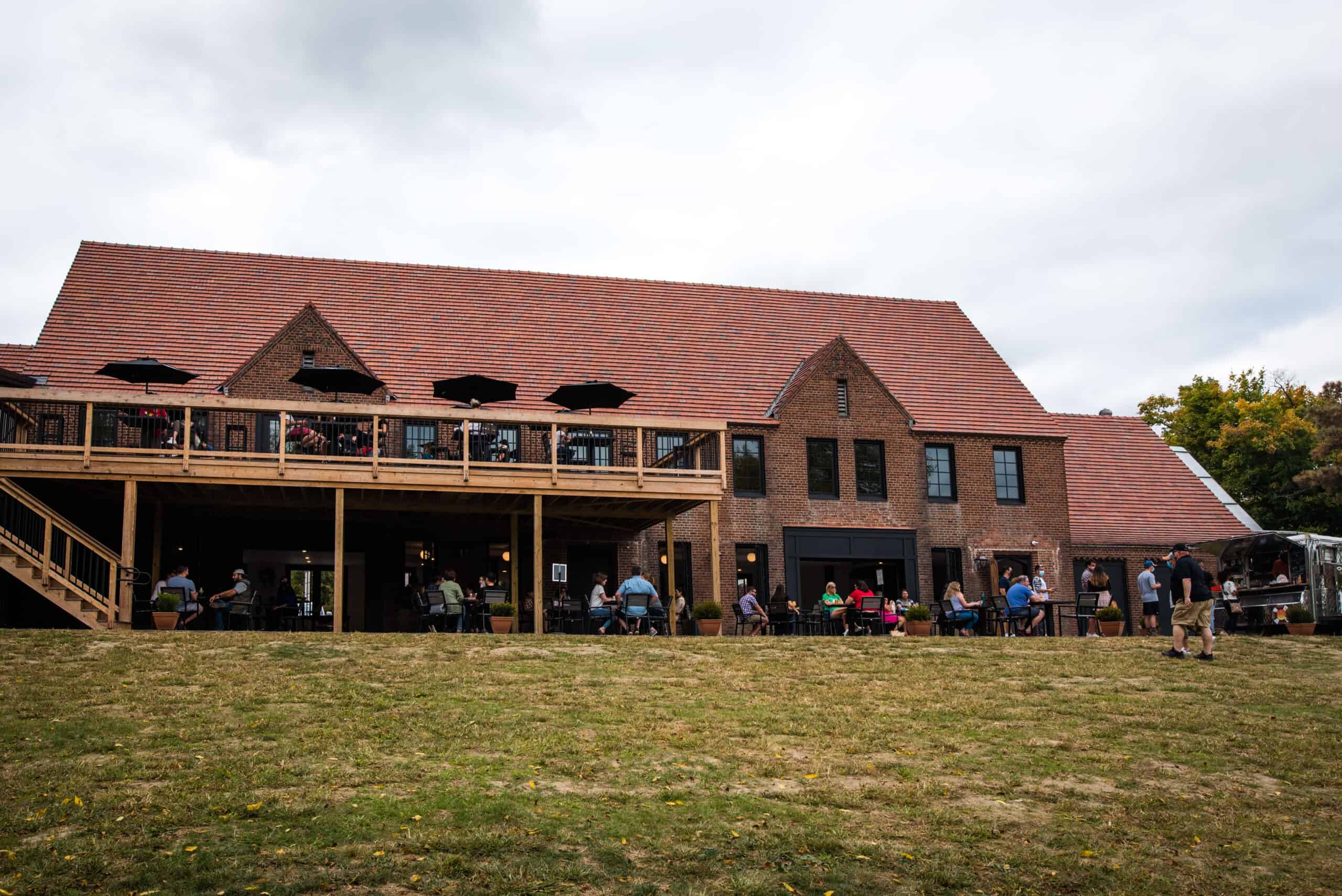 Brotherhood Winery
Address: 100 Brotherhood Plaza Dr, Washingtonville, NY 10992
Although not located in Warwick, I can't go without mentioning Brotherhood Winery. It's the oldest winery in American, dating back to 1839. A classic Hudson Valley winery to visit and only a short drive from Warwick. You can even tour their underground wine cellar which is the largest in the nation!
Varietals on offer include Pinot Noir, Merlot, Malbec, Chardonnay and Riesling.
View this post on Instagram
Map of Warwick, New York Wineries, Cideries and Distilleries
Winery Tours
Want to make a full day of drinking wine, cider and spirits and not have to worry about recruiting a designated driver? There are a few local companies offering wine tours in Warwick and through out the Hudson Valley.
Leaves from Times Square every weekend (seasonal).
Warwick Valley Wine Tours will personalize a tour for your group! Visit wineries, distilleries, cideries and unique restaurants across Warwick Valley.
Limo Ride services Warwick and Long Island. Multiple sized vehicles available.
There lots of other fun activities in Warwick! Find out where to stay and what else you can do in my full Guide to Warwick, NY.
Happy Drinking!
Lauren x