The Most Instagrammable Places in LA
Okay so we know that LA is one of the most beautiful cities in the world, there's not denying that. So it's obvious that there would be some pretty awesome photo spots. Here is a list of the most instagrammable places in LA I made it to on my short trip there.
Santa Monica Pier
Witness amazing sunsets at Santa Monica Pier nightly. If you set up down on the beach you can and then pier light up as it gets darker! Quite a few other people had the same idea as me but there was plenty of beach space 🙂
2. The Hollywood Sign
There are multiple views you can get of the Hollywood Sign. On the left is a view of the front of the sign and on the right is a view from behind the "H" of the Hollywood sign. The hike all the way up to the back of the sign is 6.4 miles roundtrip
*TIP– The best directions I found on how to get to both of these spots were on The Hiking guy's post  here.
3. Waldorf Astoria Rooftop
Enjoy views of the Hills and the city on this gorgeous green rooftop bar. If you want to sit at a table be sure to make a reservation. We just got a drink and stood by the bar while the sun set, then went somewhere more affordable!
4. The Beverly Hills Hotel
This has to be one of the most iconic hotel in LA.  The green and pink is just so pretty and the building has an Art Deco vibe. If you want to get a peak on the inside eat at one of their restaurants!
*TIP – I was able to find free street parking just down the road and walk up to the hotel. No one said anything to me about taking photos, I imagine people do it all the time!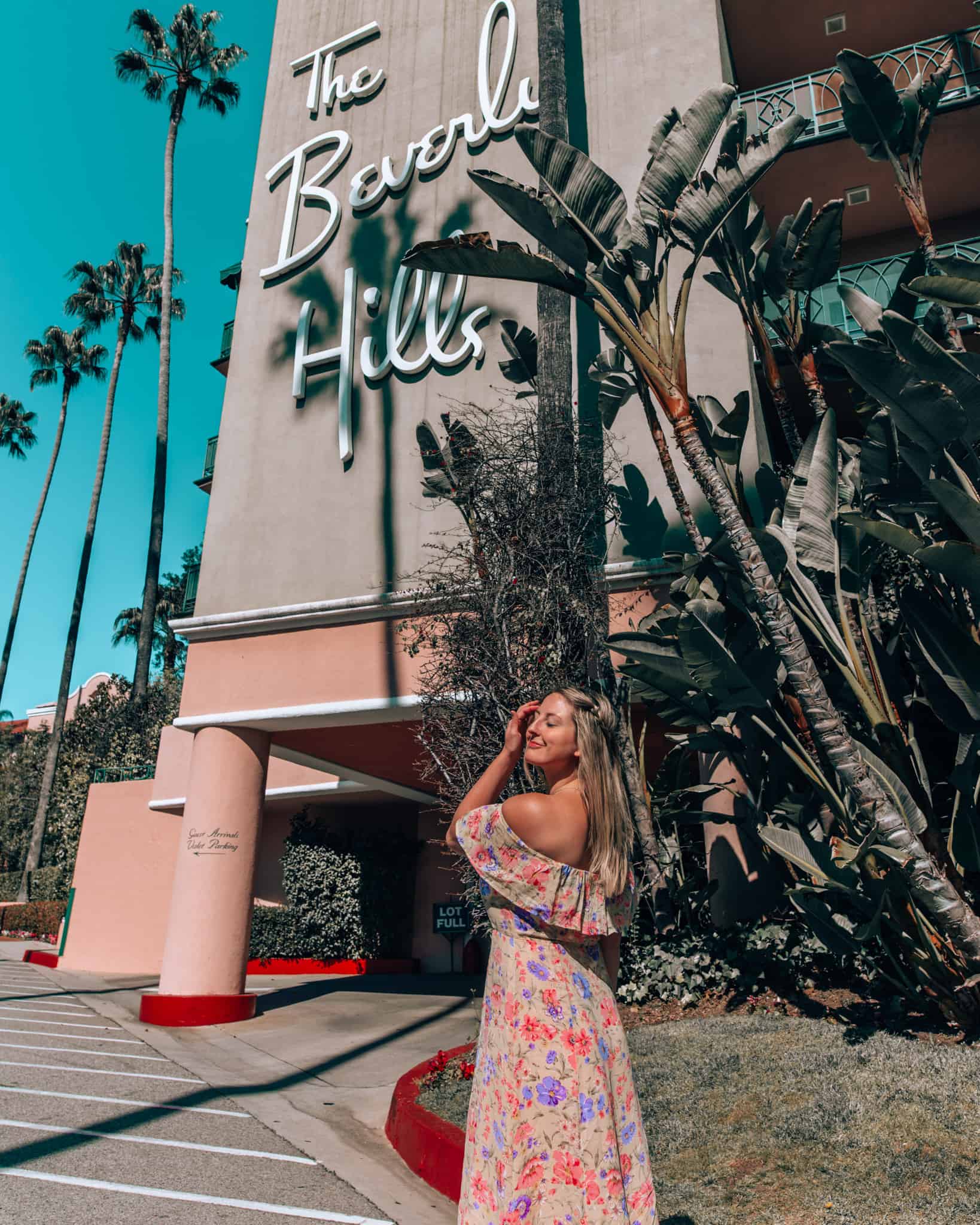 5. Venice
Venice Beach
When thinking of Venice Beach I imagine people roller skating and lifeguard towers like this! I was like a moth to the flame with this rainbow one. I'll definitely be bringing my skates next time!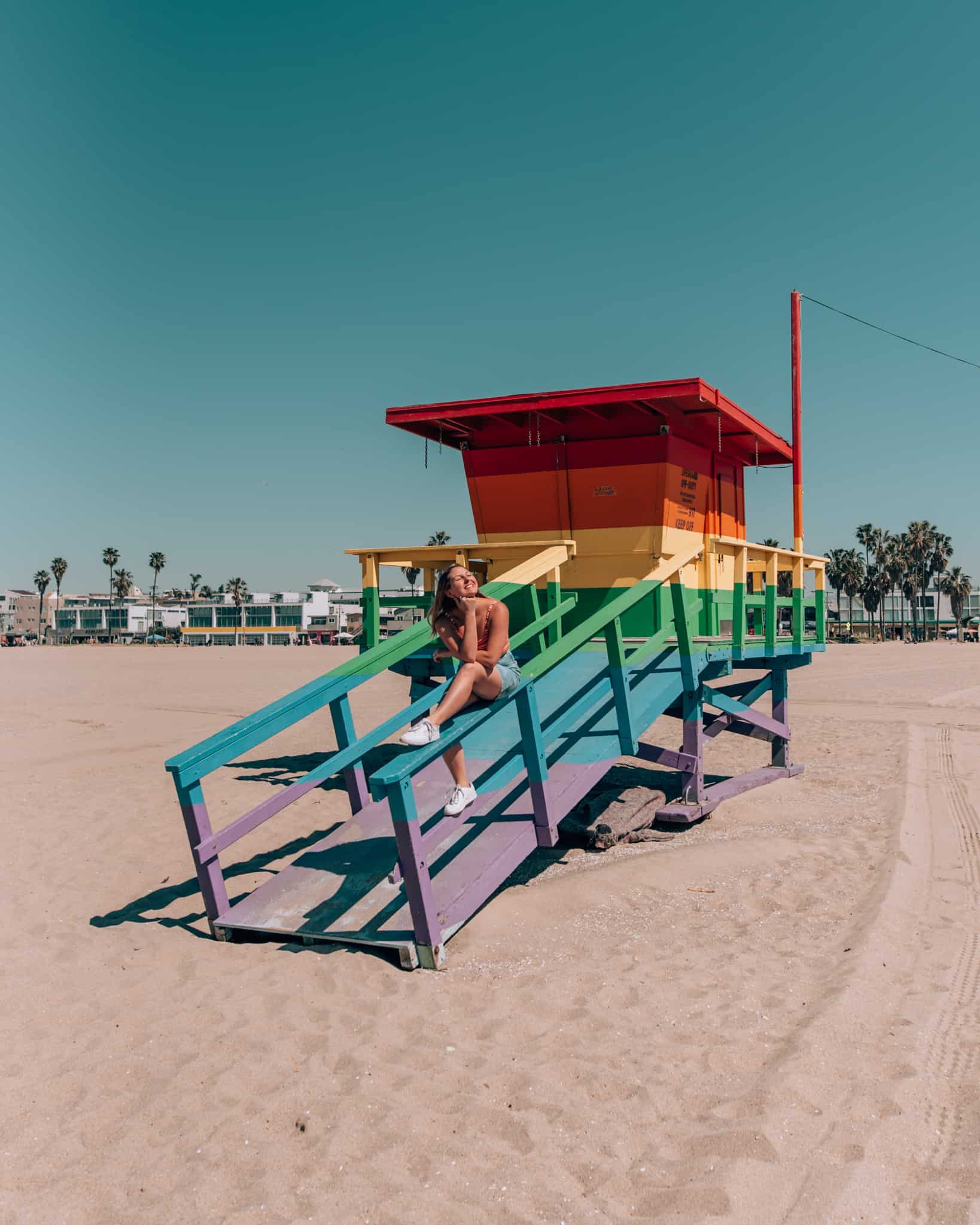 Venice Sign
Another classic LA shot! Next time I'd love to do this one at sunset so the sign is lit up!  I don't think it looks quite as cool in the day time but still a classic photo to have.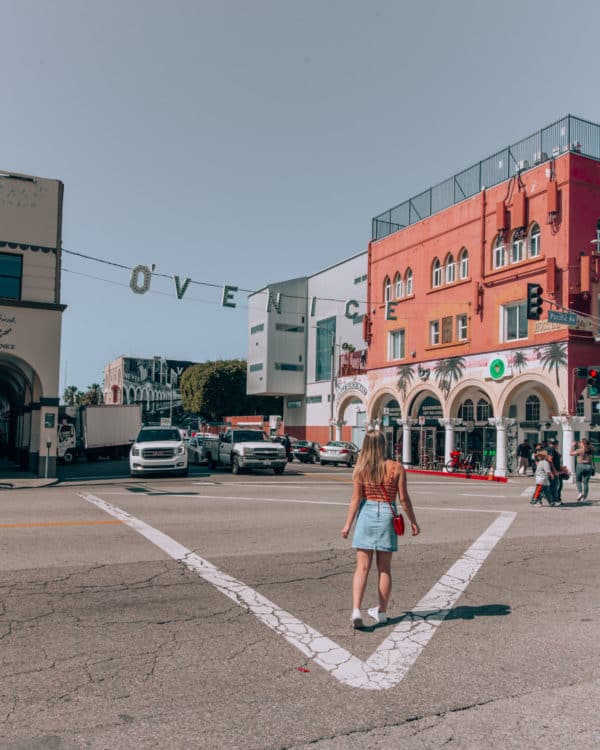 6. Secret Swing
Great views of LA and surrounding mountains.  There was just a few people in line when I got there to take a picture on the swing. If I were to go back to this spot I would definitely go close to sunset!
*TIP – This swing can be found at the  intersection of Angels Point Drive and Park Row Drive in Elysian Park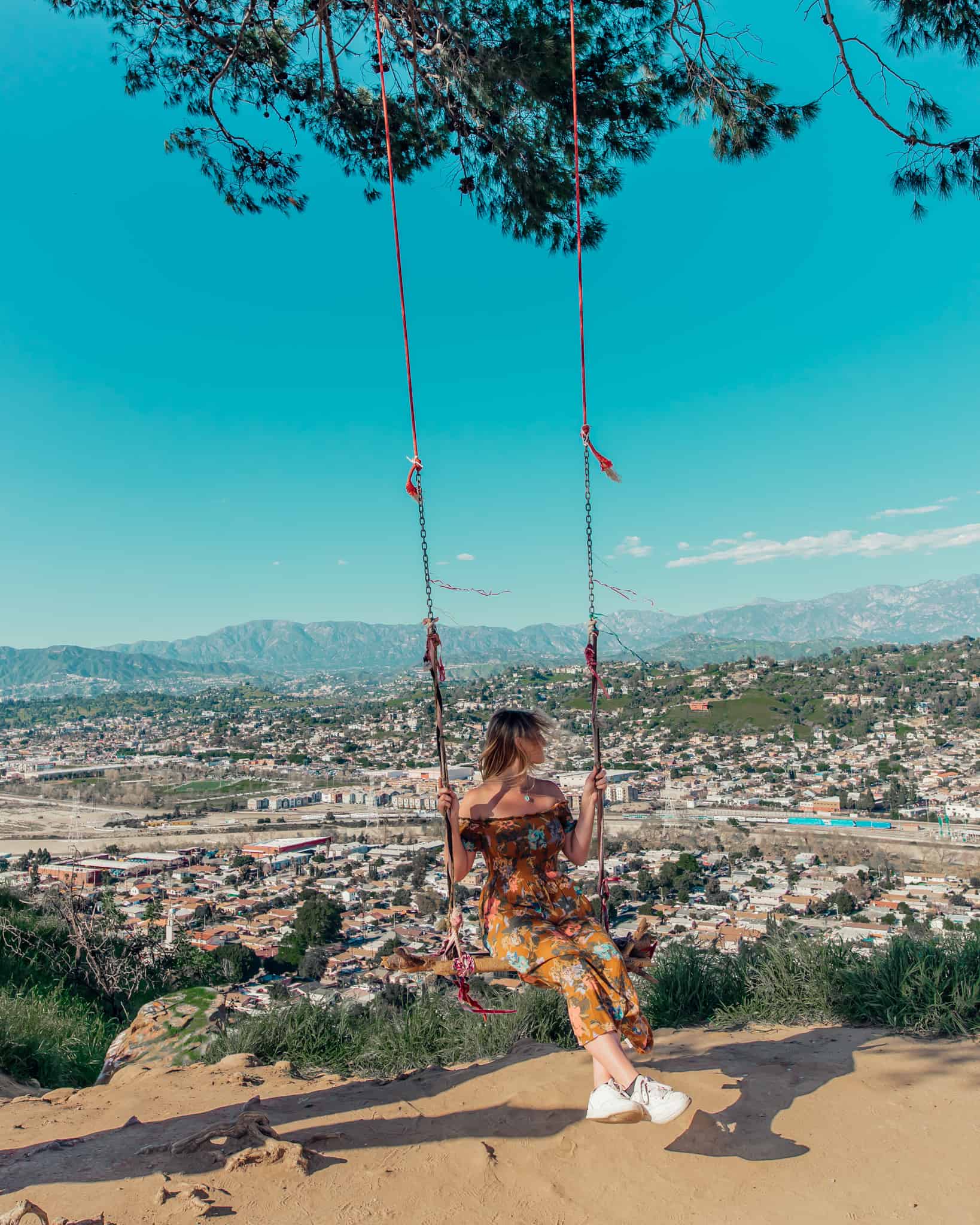 Other Instagrammable Locations
As per usual I didn't have nearly enough time in LA. Next time I go back I definitely want to get to these other cool locations:
Griffith Observatory
LACMA
The Pink Wall
OUE Skyspace
Have you been to any of these spots? Am I missing any other Instagram spots in Los Angeles?
Check out my other Instagram guides to Palm Springs and Las Vegas.