The Most Amazing Tulum Instagram Spots with Photo Tips
I like to describe Tulum, Mexico as a boho amusement park for adults.  It's honestly like a piece of art and with that comes some amazing Tulum Instagram Spots. Theres a plethora of photo spots in restaurants, hotels, bars and of course the beautiful Tulum Beach. Take pictures at the infamous Casa Malca or one of the many Cenotes located around Tulum.
Casa Malca is said to be the old mansion of Pablo Escobar. This beautiful swing is located in the "lobby" which is technically the guests only entrance. When I went over to grab a photo the security stopped me and said there was a fee which came out to about $25 or you have to spend $25 at the bar. Since the cocktails and guacamole were delicious I was fine spending that to get this photo.
Location: Inside the Casa Malca Hotel, Carretera Fed, Av. Boca Paila km 9.5, 77780 Tulum
An adorable Matcha hut serving hot + cold drinks, smoothies and acai bowls. Having swings instead of seats obviously makes it even that much cuter and instagrammable!
Location: Carretera Tulum-Punta Allen, Tulum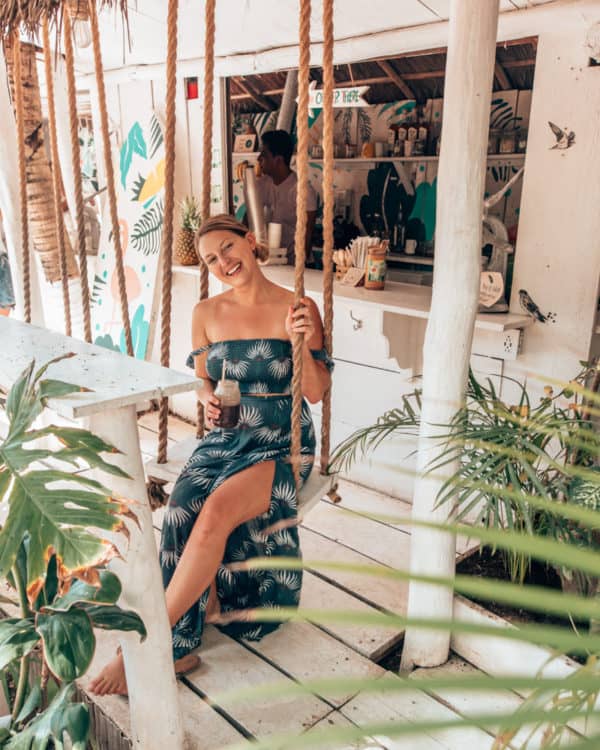 3. Follow That Dream
This sign is located in front of a boho shop. I wonder if the owners put it there to attract people to the store because that would be marketing genius. If you're staying at one of the hotels along the beach you probably have bikes there or rent a bike from one of the shops.
Location: This sign is located along the Tulum Beach Road just in front of Lolita Lolita boutique and  across the street from Sueños Tulum.

You don't have be staying at Coco Tulum to get a photo at their beach front swings. This area is actually a bar and you can get things like fresh juice or cocktails.
Location:  Carr. Tulum-Boca Paila Km 7.5, Tulum Beach
5. Tulum Beach
There are some pretty cool photo opportunities along Tulum Beach, but you can also jump right into the blue water for some!
Location: This branch is located in front of Casa Pueblo
6.  Raw Love
A cafe hidden in the middle of the jungle. Wooden seats, colorful raw food and acai bowls. If you know someone who would laugh at vegetarian, raw, take them here and change their life.
Location: At Ahau Hotel amongst the trees.
7. Coba Mayan Ruins
The Coba ruins are about an hours drive from Tulum. They are quite spread our and the main site is the pyramid shown below and is farthest form the entrance. You can rent bikes or taxi-bikes to drive you around for this purpose. If you want to take photos with minimal people I suggest getting the park when it opens and heading here straight away.
Location: Cobá, Carretera Federal Tulum 307, 77793 Cobá, Q.R., Mexico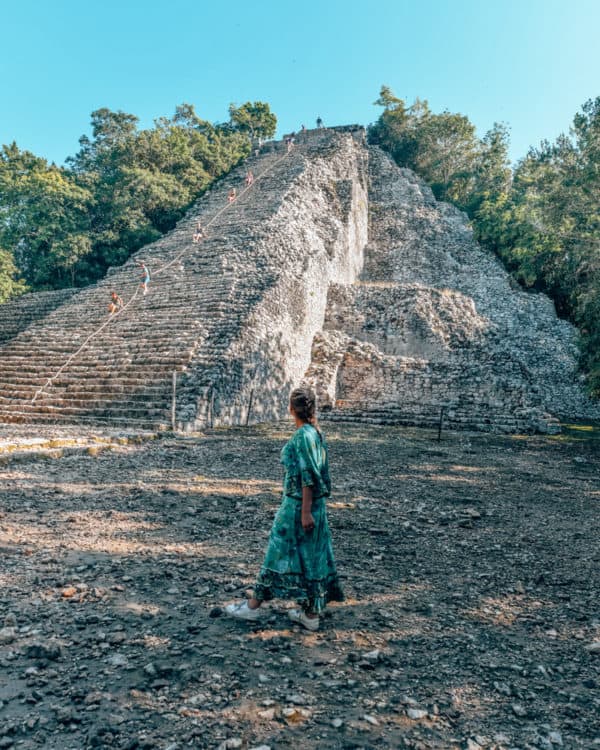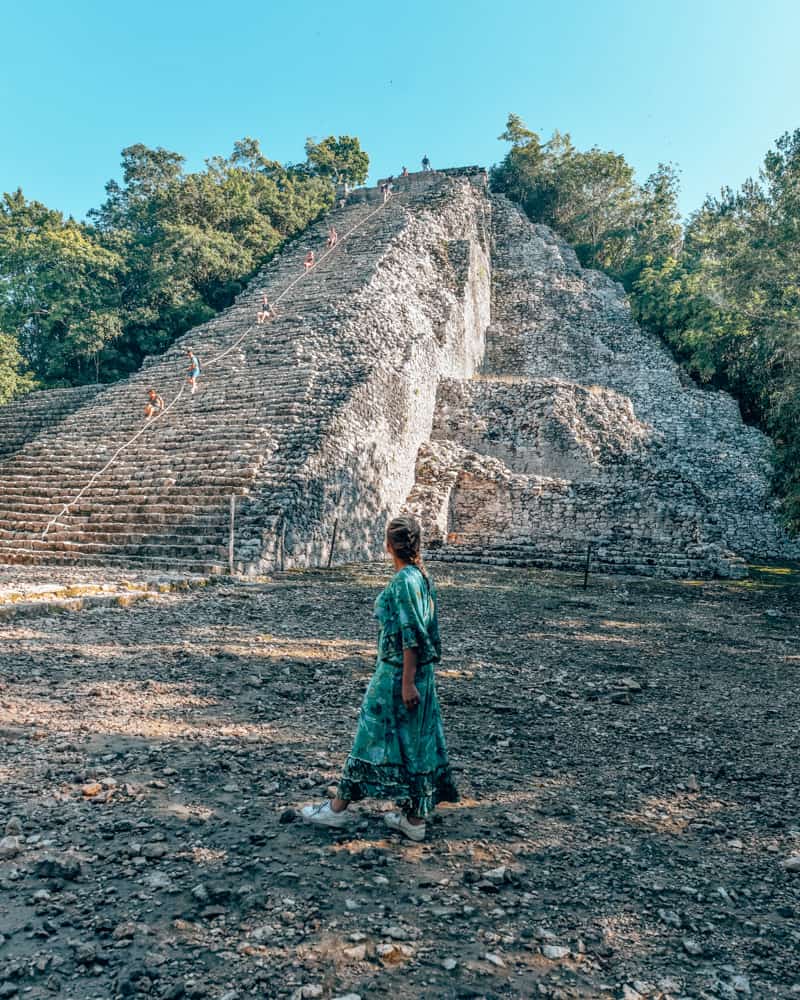 8. Cenotes
There are so many more cenotes to visit then I ever imagined! They are also even cooler to see in person.
Gran Cenote – One of the prettiest, but also touristy because of the close proximity to Tulum town center. Make sure you get here as soon as it opens. Everyone will head into the main part of the cenote, but if you walk to the right of that one adn see steps you find a separate area (this is connected to the first part by a cave). This is wear the first photo on this post was taken.
Cenote Calvera
Choo-Ha
Nomade has rooms, treehouses, restaurants and plenty of cool photo opps! Absolutely one of the most insta-worthy places for Tulum instagram spots. Eat in one of the restaurants to see more of the property of grab a pic on this epic beach chair!
Location: Road – BOCA PAILA KM 10.5, CP.77780
I'm heading back to Tulum for a second time in April so check back for more cool photo locations!
Azulik
Ahau Tulum
 I SCREAM BAR
Chichen Itza
Papaya Playa Project