Checking In: My Review of Grosvenor Villa Bath
Bath is a city saturated with history, so much so that it has been designated as a UNESCO World Heritage site. The entire city is full of stunning architecture.  If  you're making the trip to Bath, why not fully embrace the location and stay at the Grosvenor Villa BATH, a grade two listed Georgian Villa, now B&B.
About Grosvenor Villa Bath
The Grosvenor Villa hasn't been open long, a mere year and a half. Richard Sweet, chief bellringer at Bath Abbey opened up his home of 10 years for others to experience its beauty.  Richard's plethora of knowledge on Bath and the Grosvenor Villa make him the ultimate host and the B&B's own historian.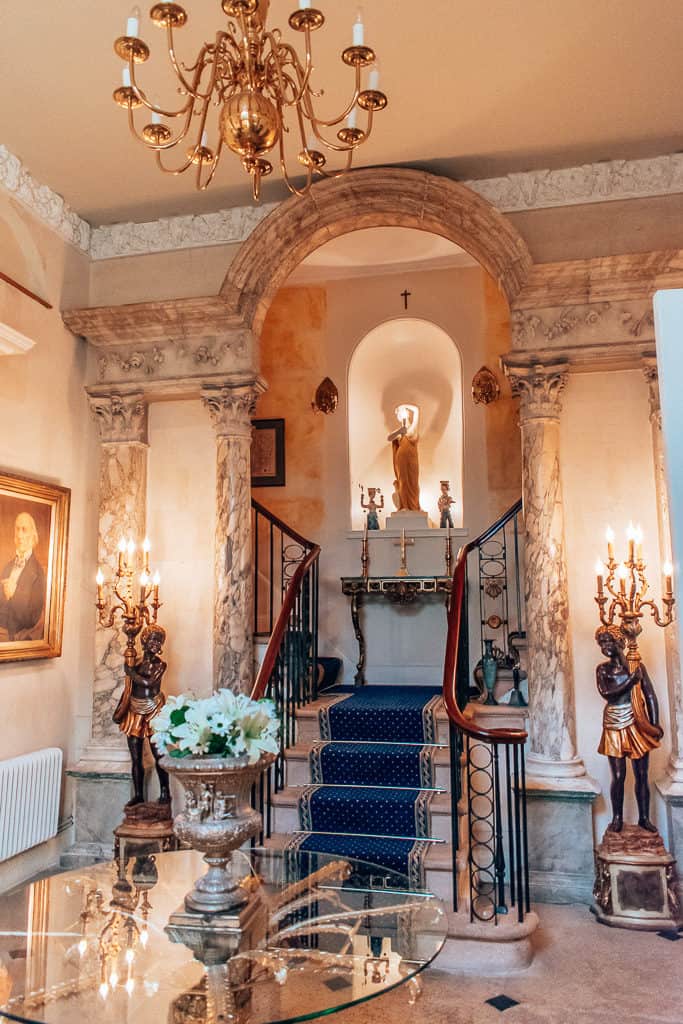 Inside Grosvenor Villa Bath
On entrance to the home you are immediately greeted by a unique feature, surely one of a kind.
This grand altar you will encounter is actually the surviving marble and arches from Bath Abbey itself after it had been removed in 1830 to  introduce a more Gothic design.  Circa 1833 it was purchased by painter collector and art dealer Thomas Shew to incorporate into Grosvenor Villa. It's simply the most grand entrance to a B&B I've ever seen.
The rest of the Villa is just as beautiful. Each room is home to a super king size bed, which I might add was extremely comfortable. So comfortable,  that another guest decided to have one shipped back to his home in China!
 The rooms are equipped with either an ensuite or private bathroom. A lovely continental breakfast of fresh fruit, pastries, cereals, toast and spreads is served in gorgeous dining room and included in the stay.  My favourite feature of the dining room was the dumb waiter!
Top Tips when staying at Grosvenor Villa Bath
One thing I will say is that Bath not a great city for parking. My advice is to leave your car at the Grosvenor Villa. There is 1 private parking spot available at Grosvenor Villa, but if that is occupied there is also free on street parking.  There is access into town by a number of ways. Make the 20 minutes stroll, take the bus or hop in a cab. The bus station is conveniently located directly in front of the Villa, walking will only take about 20 minutes or take a cab for about £6.
Thank you Richard for inviting me and other guests into your beautiful and one of a kind home!