10 of the Most Instagrammable Places in Miami
Miami is one of my favorite cities. The combination of urban life with beautiful beaches is my idea of perfection. With the glitz and glamour of South Beach and the architecture in the Art Deco District Miami has plenty to photograph. Here is my round up of the top 10 most instagrammable places in Miami!
An Italian style mansion with beautiful gardens. The place makes you feel like you've stepped back in time and are living like Mediterranean royalty.
There were a ton of people taking photos for special occasions. Engagement photos, wedding photos and quincinara photoshoots were all going on. Be aware that there is a fee for professional photography.
Open Wednesday through Monday from 9:30 a.m. to 4:30 p.m. Closed Tuesdays, Thanksgiving and Christmas Day
2. 8th Magic Mountain
Ever heard of the Seven Magic Mountains in Las Vegas? Well this is the "8th" magic mountain by artist Ugo Rondinone. It debuted during Art Basel Miami in 2016.
Located at Collins Park in front of the Bass Museum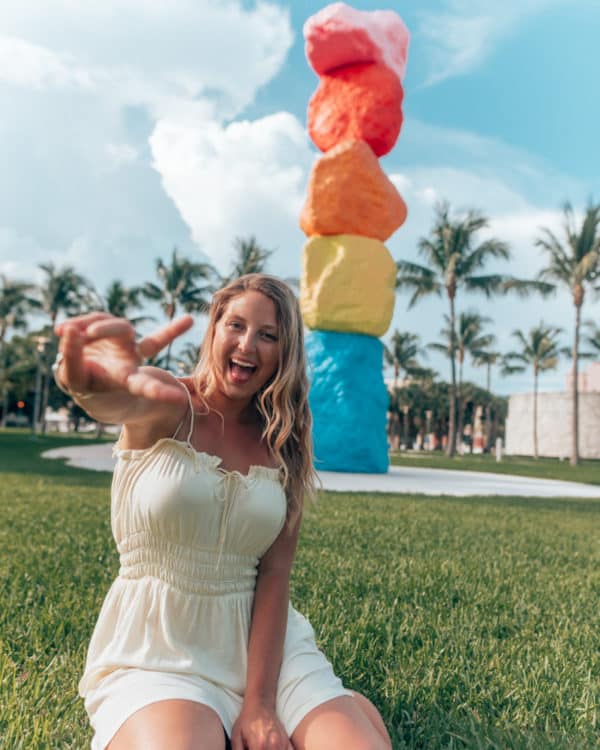 The gorgeous Faena Hotel is a work of art itself. Red accents run throughout the hotel. The outdoor bar is turquoise and red whith shells encrusted on the pillars. It's home to the golden mammoth by Damien Hirst. We walked right through the main entrance to see this and no one said a thing. I think it's expected for this to happen here!
Faena is located on Miami Beach at 3201 Collins Ave.
4. Lifeguard stands on South Beach
The Lifeguard stands on South Beach are individually decorated and add a pop of color to the sand! Make the walk down South Beach to found your favorite one!
Go early in the morning before they are occupied to get your shots.
The nation's largest concentration of Art Deco architecture which features over 900 historic buildings is right here in this part of Miami! It's definitely unlike anywhere else I've been and one of the most fun location in Miami.
Ocean Drive, Collins Avenue, and Washington Avenue are where you'll find the prettiest buildings.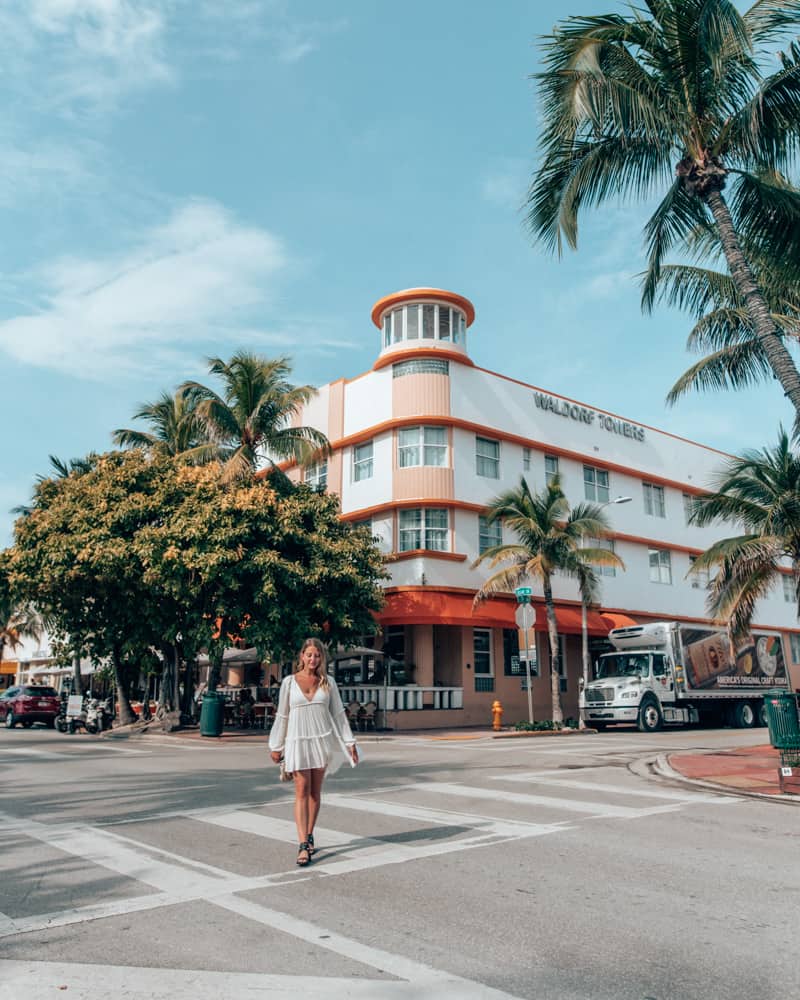 Poke bowls are so pretty with all their fresh and colorful ingredients so when you pair it with this flamingo wall paper, OMG instantly Insta-worthy grub spot!
Located in Wynwood at 2320 N Miami Ave #4432. Open Monday- Friday 11:30-5:50 and Saturday-Sunday 12-8.
Staying on par with the Flamingo trend is Dreamer Miami. Another spot for overpriced matcha, you definitely pay for the cuteness factor!
Its two locations are 100 Collins Ave CU-3 Miami Beach + 1225 20th St #1, Miami Beach.
8. The Confidante
Ever since the first time I saw photos of this hotel I wanted to stay here! The pastel color scheme is so cute and even makes it out onto their beach lounge area. We were lucky enough to have a see view from out balcony! You could literally watch the sunrise in the morning from our room.
Located at 4041 Collins Ave, Miami Beach.
9. Miami Design District
In this designer shopping area you'll find a few different Instagram spots including this colorful display on the right just outside the Fendi store. At Dior there is a pop up cafe on the roof terrace to get designer drinks. Get your photo worthy coffee for a whopping $14!! Its not really worth it if you ask me, but hey to each their own lol.
10. Calle Ocho
Calle Ocho in Little Havana is one of the best places to eat in Miami. It also has an old Art Deco theatre, Domino park and colourful mosaic street signs to get some snaps with!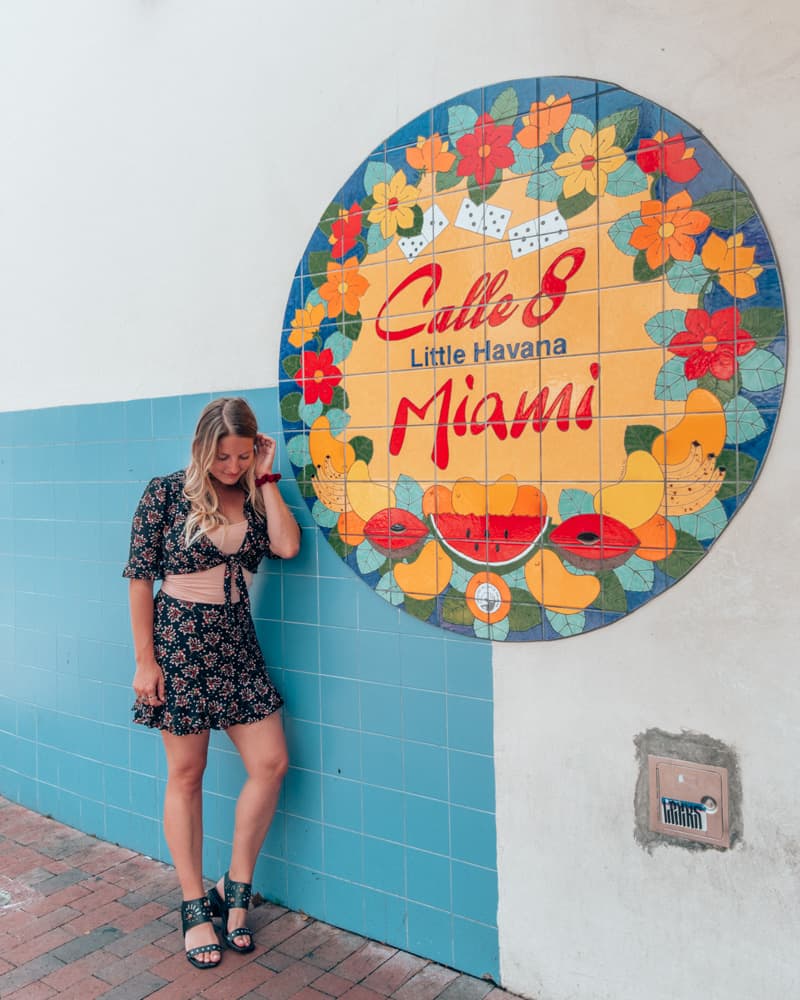 Other Instagram Locations in Miami:
The Villa Casa Casuarina
Wynwood Walls
Frost Science Museum
Check out some of my other Instagram Guides: