Staying at a Sonder Apartment in San Diego
 There are so so many reasons why for your next trip you should look at staying in a Sonder Apartment.  If feeling like a local is a main priority for you then look no (takingstay) further. You are literally staying where real San Diegoians (or New Yorkers or Bostonians- well you get it)  are living with the amenities to match.
I'm not gonna lie, sometimes I shy away from apartment rentals and go for a hotel because I don't want to deal with an annoying check in process of picking up the keys somewhere random or making a meeting time with the host, but with Sonder everything was simple.
Sonder has managed to combine the service of a hotel with the convenience of an apartment perfectly. The check in process was all linked to my online account I had made with them. Literally, right after I had typed my code into the door key pad and opened it up I got an email welcoming me to the property. Man, that's precision.
The door key pad code and code for the building was sent to me prior to arrival as well as parking instructions. We entered the apartment with the code and on the table were the rest of the details and a fob to get in and out of the parking garage.  On check out we just left everything where we found it and wallah, done!
There was no need for us to take out the garbage, strip the bed or anything like that. As long as we started the dishwasher and left the space in good condition Sonder did the rest! It almost felt wrong!..but oh so right.  Clearly. Sonder is all about making your stay as enjoyable and hassle free as possible.
Of course, I had to check out absolutely all the amenities. Where can you stay that includes free central parking, laundry (in the apartment itself!), a rooftop, common space with an additional kitchen and modern gym? I had to see it for myself.
I also loved the individuality of the apartment. It felt so homey and definitely had some personality. I loved the bright and airy space. I was also so happy that Trader Joe's was in walking distance. Soon after we arrived I grabbed some snacks and wine and hung out with my husband in this amazing space.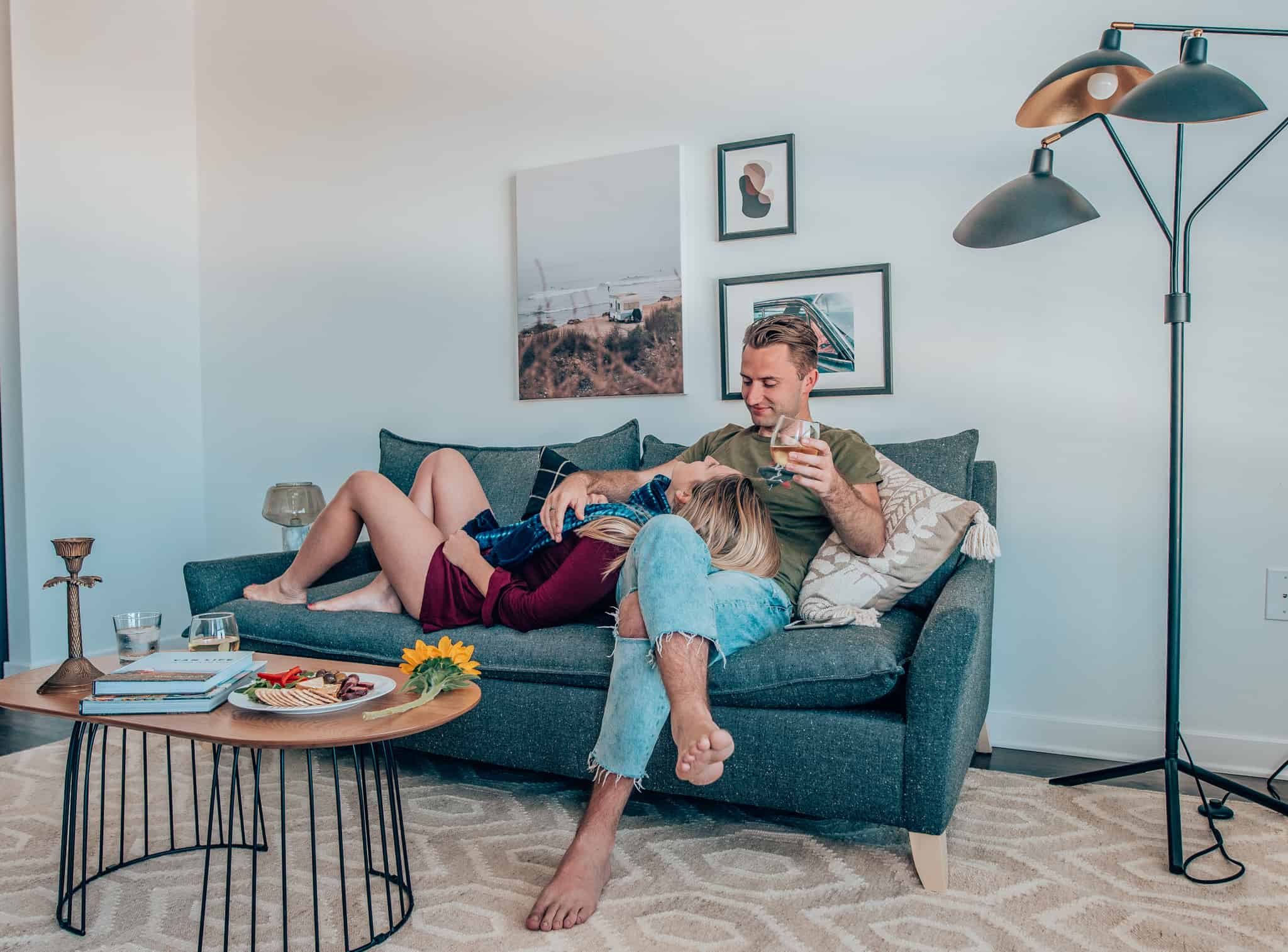 Have you stayed in a Sonder Apartment? What did you think?