A stay a the U Collection Apartment in Valletta
As Danii and I arrived to our U collection apartment in Valletta, we knew we were in for a treat! The building dates back to the 17th century is set in the centre of historical Valletta.  Umberto, the founder and senior partner of U Collection, greeted us warmly. He took us up the elevator to our penthouse apartment and gave us the grand tour.
Classy and sophisticated are the first two words that sprung to mind. The U Collection apartment had that VIP vibe going on without being gaudy. I liked the easiness of the self catering side of things but with the service of a luxury hotel. Lovely bathroom products and robes are at your disposal along with a kitchenette equipped with tea, coffee and gorgeous glassware!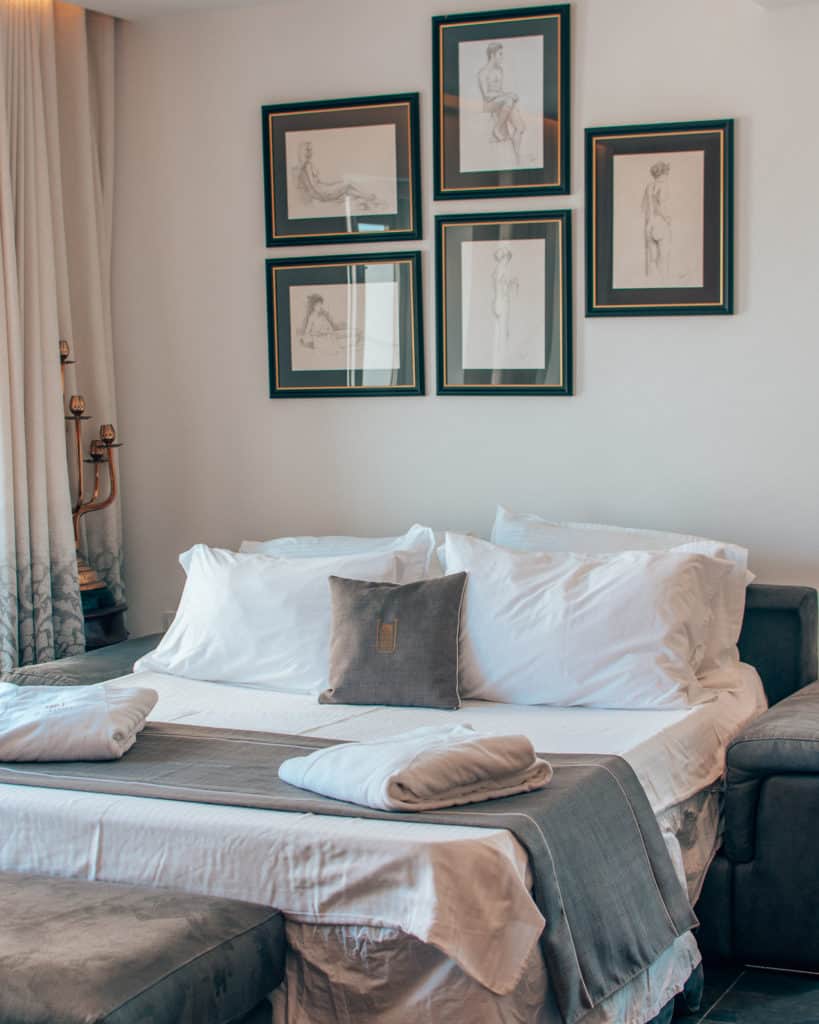 As you pass through the bedroom you will come to large glass doors. They open up to a beautiful terrace overlooking Piazza Regina. The U Collection apartment penthouse terrace is home to your very own hot tub. The hot tub is fully ready to send you into the perfect state of relaxation. Ideal after a long day of exploring Valletta.
The second terrace, located on the roof is where we watched the sun go down over the buildings of Valletta. We put the loungers and  comfy couch to use for the last few hours of daylight. From this top terrace overlooking Valletta you can also gaze upon Mdna, Three cities and Sliema!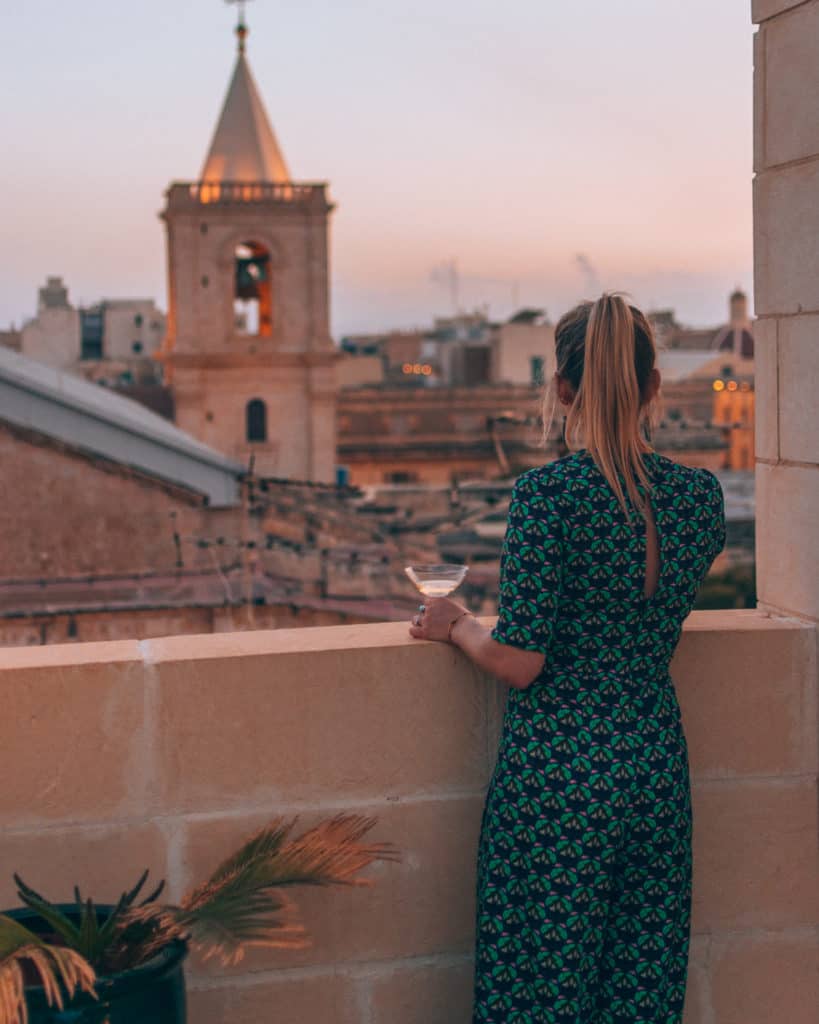 The U Collection apartments are for those wanting to be in the centre of Valletta, but still want to feel like their escaping. The apartments are quite private so it accomplishes this perfectly. It feels like your own little hideaway in plain sight.
Have a look at the exclusive Ucollection accommodation here.