Travel Guide: Things to do in Beacon, NY
Are you looking for the perfect weekend break from New York City? Some of my favorite towns to escape to include Montauk and Warwick, NY, as well as the artsy Beacon, NY which I explored more recently.
Beacon is located in the Hudson Valley and is easily accessible by train from NYC.  There are definitely enough shops, restaurants, hikes and breweries to keep you entertained all weekend long!
What is Beacon, NY known for?
Beacon, NY has become well known for it's art scene, which seemed to all spin off from the opening of Dia Beacon back in 2003. In addition to Dia, there are plenty of other galleries, boutiques, vintage shops and art spaces.
Getting There
From NYC: MTA Train
What makes Beacon such an attractive getaway, is that you don't need a car to explore it!
From Grand Central Station take the MTA  Hudson line towards Poughkeepsie and get off at Beacon. The train journey will be about an hour and a half.
The Beacon train station is located at the beginning of Main St. and is right next to Dia Beacon, 2 Way Brewing Co. and Long Dock Park.
Parking Tips
There is free street parking along Main Street plus various parking lots with individual restrictions such as 2 hour parking or 24 hour.
A Little Beacon Blog gives a really helpful  full parking guide if you're looking for further details.
Is Beacon Walkable? Getting Around
The town of Beacon is quite walkable which makes it a ideal short break for those coming from the NYC via train.
The entire Main Street is about a mile long and has everything you need from trendy eateries to boutiques and a grocery store.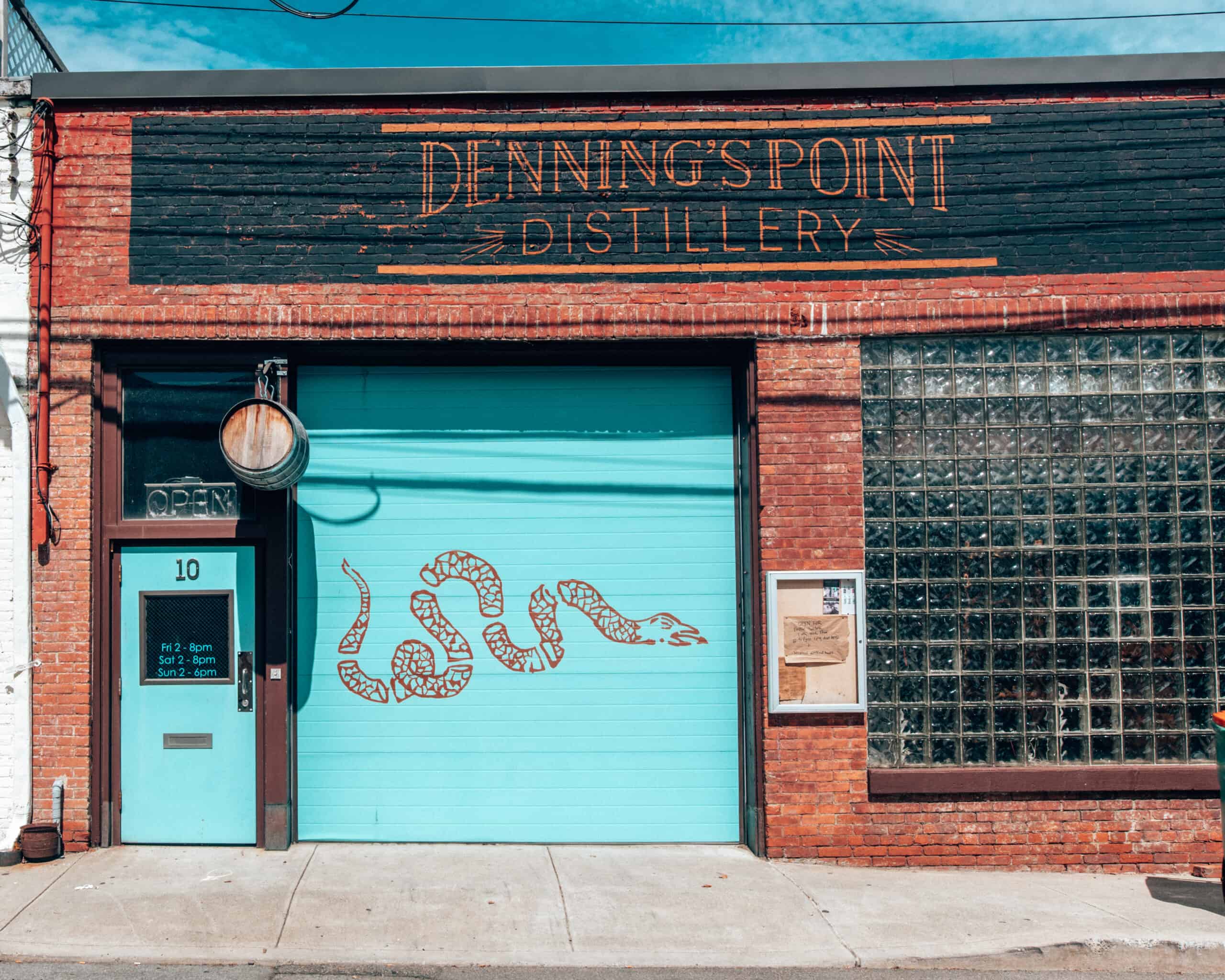 The Best Things to Do in Beacon, NY
Climb to the top of Mt. Beacon and check out the casino and fire tower observations deck.
Enjoy amazing views from Beacon Mountain. Park at the Scenic Hudson parking lot where you begin your incline.
Admire the art at Dia Beacon.
Dia Beacon features works from artists of the 1970's and 1960's to present day in a former Nabisco box printing factory. Special exhibitions also take place here so keep an eye on the schedule!
Sip spirits at Dennings Point Distillery.
Do a tasting and tour for just $5 at at Dennings Point Distillery in the center of Beacon.
Take a stroll along Long Dock Park.
Right behind the Beacon train station you'll find the Scenic Hudson's Long Dock Park. Hiking trails, picnicking and other outdoor activities like kayaking and fishing take place here.
Enjoy Dennings Point State Park.
About a mile south of Long Dock Park is another outdoor location to enjoy, Dennings Point State Park. Dennings Point Trail loop is an easy hike for the whole family.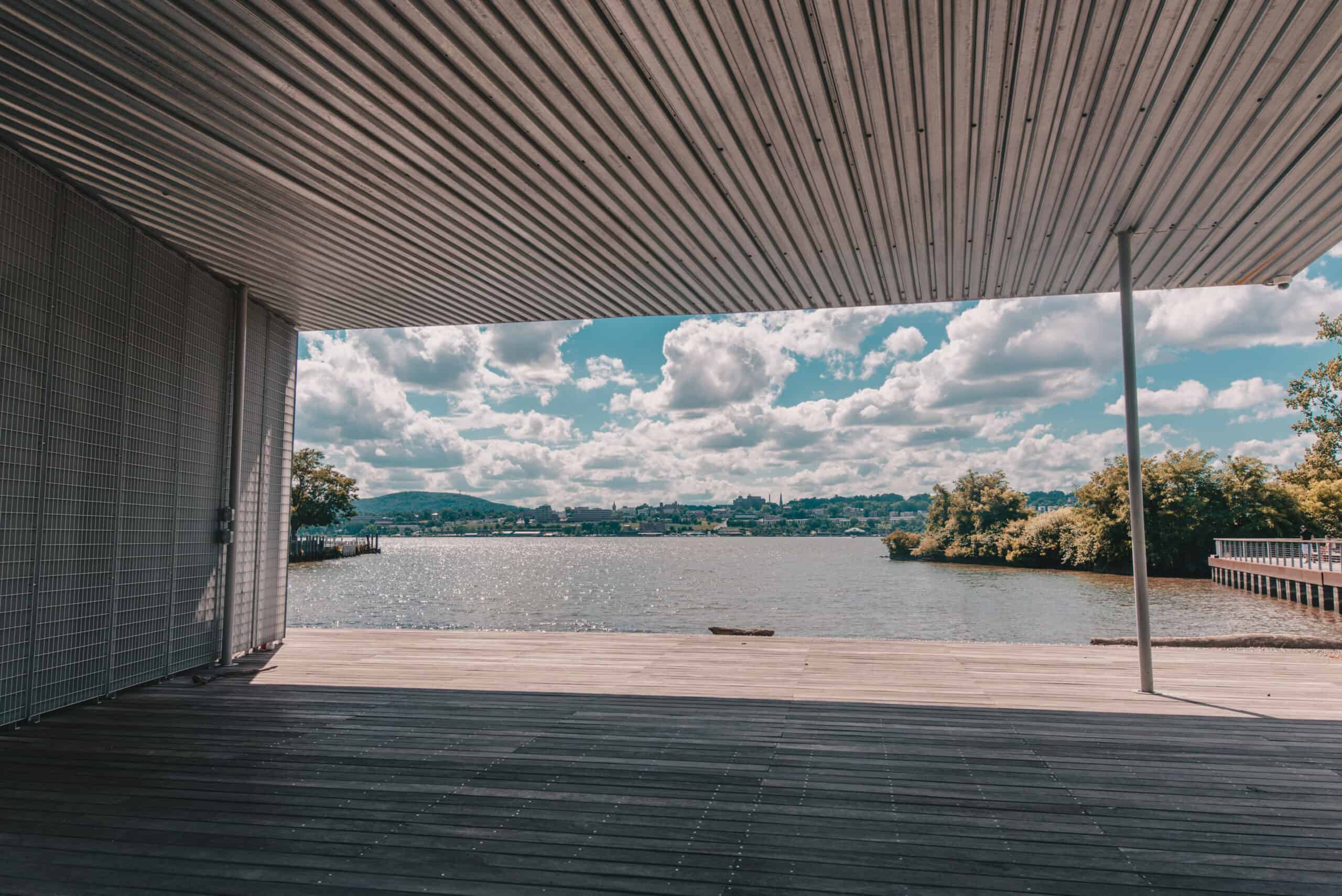 Bargain hunt at American gypsy vintage and the Beacon Flea Market.
Beacon Flea Market attracts vendors from the local Hudson Valley area.  It's a unique shopping experience located at 6 Henry St and South Chestnut Street in an open air parking lot each Sunday from 8am – 3pm.
Take a boat to Bannermans Island and Castle.
Take a tour of the historic Pollepel Island, home to Bannerman's Castle  which is accessible only by boat.
Do one of the most strenuous hikes in the Hudson Valley: Break Neck Ridge.
Though the trail loop is just 3.2 miles, it will take you several hours to complete! Breakneck Ridge is known for many steep climbs and parts of the hike where you be using both your hands and feet.
There are so many breweries to try in the Hudson Valley, with two being located in Beacon!
The Hudson Valley Brewery is located right near The Roundhouse at the end of Main Street.
2 Way Brewing Company is located on the opposite side of Beacon, right near the train station and Dia Beacon.
Where to Eat and Drink: Cafes, Restaurants, Bars
Beacon definitely has a diverse and thriving food scene. The combination of trendy restaurants, local watering holes and cocktail bars is well balanced and inviting.  Here are some of my favorites as well as some local recommendations.
The Beacon Daily
The Beacon Daily is a casual breakfast and lunch spot serving up tasty bites with quality ingredients. You'll find flavorful sandwiches, craft beer, coffee and pie filling up the menu.
Enoteca Ama
Artisan pizza might just be one of my ultimate comfort foods. Get a classic margherita, pistachio white or even a gluten free cauliflower pizza!
Roundhouse Beacon
Roundhouse Beacon is the perfect date night spot. The outdoor patio has an incredible waterfall view and twinkly lights above you. The cocktails and wine list are excellent and though the food is tasty, the appetizers are definitely on the pricier side.
Melzingah Tap House
This tap house with stunning backyard space is located across from The Roundhouse on the end of  Main Street. You'll find up to 23 craft beers on tap and tasty tap house specialities on the menu.
Big Mouth Coffee
The cutest cafe making coffee from colombian beans ground on site.
Where to Stay: Hotels and B&Bs
The Beacon Bed and Breakfast is a newer accommodation to the Beacon scene. The recently renovated 1860's Victorian house is run by a local, Danielle. The b&b couldn't be in a more ideal location. It's on a side street just off the center of Main St.
The cool thing about this house is that it's all for the guests! Feel free to relax on the porch or hang out on the back deck.
The house has a total of 6 bedrooms rooms 4 bathrooms and a nice size dining room.  You'll get served a delicious breakfast each morning complete with local coffee. I got to try Danielle's strawberry cream cheese stuffed French Toast and Smores' pancakes – both so tasty and indulgent!
The Roundhouse is a boutique hotel, restaurant and event space with a waterfall view.  You must have a cocktail on their patio in summer or in their cozy lounge during the chillier months.
This quaint 12-room hotel on Main Street in Beacon has roof patio gardens, a full service spa and  an art gallery which is quite impressive for it's small size!