Warwick, NY: A Complete Guide by a local
I was lucky enough to grow up in the historic town of Warwick, NY from the age of 10. My parents are originally from Queens, NY and after getting married and moving around a couple of times they finally settled back in New York State in the Hudson Valley where I spent the rest of my childhood.
What is Warwick New York known for?
The town of Warwick is made up of three villages, Florida, Greenwood Lake and Warwick and has a population of about 32,000 people. The has various hamlets of Warwick include Amity, Bellvale, Edenville, New Milford, Pine Island, and Sterling Forest. Warwick is known for its wineries, farming community and its annual festival in October, Applefest.
Is Warwick, NY a good Place to Live?
I grew up surrounded by black dirt fields, apple orchards and farmers markets on the weekends. Who knew all of the above could be a mere 50 miles from the craziness of the urban jungle, New York City?
The town has an influx of people who moved up from NYC and possibly still commute there for work. Most people own their homes and the average income for the town of Warwick is about $80,000.
My high school had one of the top cross country teams in the county, plenty of school spirit and a variety of art classes on offer. I spent weekends going to the drive in movies, playing sand volleyball in the park or laying out at Wawayanda Lake. Honestly, they could have literally filmed Friday Night lights in Warwick. Don't get me wrong, Warwick isn't perfect, but there's no other community I would have rather spent my younger years…except for maybe in a California beach town! (sigh)
Guide to Warwick
As an adult, I appreciate where I grew up so much more and I love sharing it. When I meet someone new and tell them where I'm from I assume they have never of it, but more often than not they have.
A Quaint Town
Towns like Warwick are becoming more and more rare. A town so quaint,  with a great school district and easy access to New York City, the perfect suburb. I'm finally sharing with you my complete guide to Warwick! It includes where to eat, what to do and what to expect on a visit to this amazing Hudson Valley, Orange County, New York location.
How far is Warwick, from NYC ?
As I mentioned, Warwick is about 50 miles from New York City. It lies on the border of New Jersey, in Orange County and even though it's north of the New York City, it's hardly "upstate."
The drive from Manhattan is about an hour and can take between 90 minutes to two hours on public transportation.
Getting there and getting around from NYC
Since Warwick is a suburb, a car is certainly the best way to see it. It is not an urban place with amazing public transportation throughout the area.  You'll want to be able to drive to the wineries, orchards and other hamlets, towns or activities in the countryside. There are limited taxis and Ubers, but if you don't have access to a car here is how to get there.
Bus: Taking the bus is your best option as you can get dropped off directly in the village. You can catch the bus from Port Authority in Manhattan. Take the New Jersey Transit bus line 197.
Train: The closest train station is in Tuxedo, NY and then it is still a 20 minute drive to the village of Warwick. You can catch the New Jersey Transit train from Penn Station in Manhattan on the Port Jervis or Suffern Line. Check that the train is stopping in Tuxedo as some of them may not.
Parking Advice
There are various parking lots and street parking around the village center. Parking lots are on Bank St., Spring St. and First St.
Where to Stay
For a place getting more and more visitors in recent years, the accommodation options are actually quite limited. That being said, the properties that do exist are mostly family run and have an intimate feel. Here are some of the best B&Bs and boutique hotels in the area.
Where to Eat
Warwick has a mix of cuisines to offer such as Mexican, Thai, Japanese and Greek though it's heavy on Italian options like Fratello's, Franico's Bravos, Viviano's and Grappa.  In all honesty, I like eating American food in this classic American town. For me, it's what Warwick does best. Here are some of my hometown favorites!
Warwick Restaurants and Cafes
Eddie's Roadhouse is a fun American restaurant with some modern twists on the menu. I love getting their eggplant meatballs and trying a new cider at the bar.
The Landmark Inn is a classic Warwick restaurant. The setting in an old house is very quaint. Eat in their tavern with free fresh popcorn, or have a more formal meal in the dining room.
The Grange is easily one of my favorite restaurants. This small farm-to-table restaurant fills up quickly so make sure to reserve a table. Everything I've ever eaten here has been packed with flavor and freshness. The Grange is a can't miss in my book.
Cafe a la Mode is the perfect place to meet a friend for coffee or a milkshake. They also have live music at night in the summer. I have many memories heading here after school for a chicken-little wrap!
Pennings Farm Market is not just a farm shop. There's a cafe, bar and ice cream window along with a greenhouse and petting zoo. Their market and bar are in a giant barn and makes it so unique. Pennings is the ultimate Warwick spot.
Fannie's is my favorite brunch spot in Warwick. Creative home made dishes that won't disappoint. The adorable setting also helps.
Conscious Fork serves up smoothies and vegan treats.
Bellvale Farms Creamery has been named one of the top places for ice cream in the country. Every year I anticipate opening day to finally get my hands on some of their Great White Way flavor which is white chocolate ice cream with chocolate chunks and raspberry swirl.
The Jolly Onion
Country Dream is an old school spot for a country breakfast. Big portions for all those American morning favorites.
Greenwood Lake Restaurants and Cafes
The Breezy on Greenwood Lake is a busy spot in the summer. Cocktails and food with a lake view!
The Helm has a tasty rustic menu and I love their bar set up. Go for the wings and some local brews.
Florida Restaurants and Cafes
Eating at Frog's Tavern is a sneaky way to check out the Glenmere, an Italian style mansion, without paying an arm and a leg. The tavern is way more affordable than their fine dining restaurant, which I'd recommend for a special occasion. Call ahead for reservations, as they won't let you up to the property with out one.
I love Central Deli for it's sandwiches and more. Try the HOBO breakfast sandwich that will keep you full all day.
Where to Drink: Bars, Wineries, Distilleries
Now this is where the town really stands out. The number of cideries, distilleries and wineries in Warwick that have popped up in recent years is incredible! There's nothing like taking advantage of the space available to make something the community can enjoy. Many of these establishments double as wedding and event venues and have live music on the weekends.
Pennings Farm Cidery is one of the best hangouts in summer or fall. It serves dozens of ciders made on site and has a perfect sunset view from the hill it sits on. Ideally, you can check out the rest of the Pennings property while you're here.
Halligan's Public House is where you go to watch a game and chat with some friendly locals. I always see someone I know here!
The Warwick Valley Winery is another property on a hillside! Their cheeseboards, truffle fries and artisan pizzas are perfect for a day of drinking in the sun. My favorite wine of theirs is the Riesling, but you can do a tasting to try a bunch of varietals for $5!
The Drowned Lands Brewery
Apple Valley Winery
Clearview Winery
Warwick Distillery
The Beer Cellar
Demarest Winery
Baird's Tavern
Black Dirt Distillery
Top Things to Do in Warwick, NY
1. Golf at Hickory Hill.
Hickory Hill Golf Course is an 18-hole course open to the public. You can rent your cart and club on site to play this 72 par course.
2. Experience a Drive-In Movie at the Warwick Drive-In.
The Warwick Drive In is right across the street from Pennings, so you could easily combine the two activities!
3. Pick apples at Pennings, Ochs, or Maskers.
New York is the second-largest apple producing state in the country. Get your apple fix in Warwick NY!
4. Play Disc Golf at Warwick Park.
This park was created in 1999 and is also known as Brakewell Steel.
5. Go for a swim at Wawayanda Lake.
Though Wawayanda is technically in New Jersey, it's so close you don't even realize you've crossed a border.
6. Ski at Mount Peter.
Mount Peter is a family and new skier or snowboarder friendly slope. Take lessons, go tubing or just in at Pete's Pub with a hot drink!
7. Snowboard at Mountain Creek.
Moauntain Creek is just 20 minutes away, in New Jersey and is very popular with snowboarders. There's lodging dining and transforms to a water park in the summer!
8. Explore Greenwood Lake by boat or kayak.
Water activities like boating, swimming and ice fishing to name a few! I went out a few times and think I remember even finding a rope swing!
9. Spend the evening creating and sipping at Board & Brush.
Make a custom wood board to take home with you all with a glass in hand!
10. Hike one of the surrounding Trails – Cascade Lake, Stairway to Heaven, Appalachian Trail, Sterling Forest State Park.
The perks of being in the Hudson Valley are the many trails you have access to. Stairway to Heaven has a view you'll be happy you didn't miss out on.
Treat yourself to the hamman or a massage then lunch at the Frog's Tavern. You'll feel like you've stepped into an Italian fantasy at this incredible property.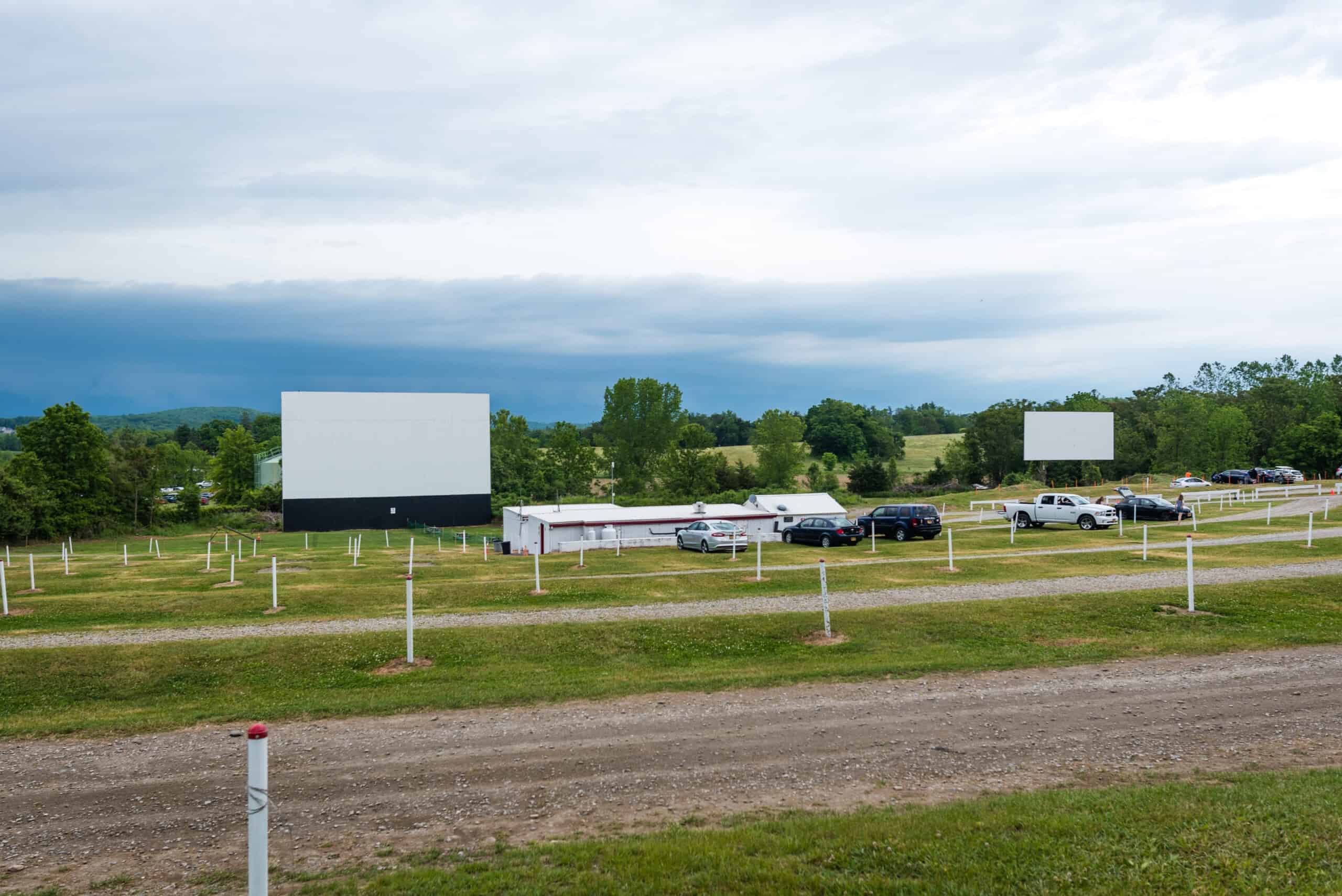 12. Have a day of Cider and Music at Pennings Farm.
Penning's Farm is fun for the whole family and so many parts to the property. Pick apples, shop for plants then grab lunch and a cider in their quaint barn. Oh, and don't forget to try their cider donuts!
13. Catch a show at Sugar Loaf's Performing Arts Center.
One known as the Lycian Theatre, the Sugar Loaf Performing Arts center was built in 1992 and serves as an artistic outlet for the community.
14. Shop in the village of Warwick.
There are no big brands in Warwick (with the exception of CVS and Burger King),  Mom and pop shops, antique stores and boutiques are what line the central shopping area. My two favorites stores are Iriniri and Bfree, which happen to be directly across from one another! You'll also find a salon, pharmacy and post office.
15. Go wine, cider and beer tasting.
You won't want to miss out on the brand new, Drowned Lands Brewery. Make sure to try the Wallkill beer for the perfect mix of sweet and sour!
Events in Warwick
A seasonal Farmers Market is held in the Warwick village center. The market is open Sundays from 9am-2pm rain or shine and is located in the South Street Parking Lot.
Ladies Night Out usually occurs on a hot August night. Vendors are spread throughout the village of Warwick and there are tastings throughout the shops.
Applefest is the biggest event of the year bringing over 30,000 attendees to Warwick. It occurs at the beginning of October each year since 1989. Fresh apples, apple pie, apple cake, apple everything!
The Food Truck Festival is held on multiple dates in the summer. Enjoy a range of food trucks, local cider, beer and live music.
Taste of Warwick gives you the chance to sample dishes from a variety of Warwick chefs.
Railroad Green Summer Concert Series takes place in the village of Warwick on Railroad Green and has a BYOC – Bring your own chair- policy!