Most Instagrammable Places in Puerto Rico
Puerto Rico is a small island with a ton of diversity. From waterfalls and rooftops to islands and food porn, Puerto has it all. I had so much fun trying to capture all of the most instagrammable places in Puerto Rico, but I'm always willing to go back and try for more!
1. Gozalandia Falls
It's not very often you can get to 2 waterfalls in an easy 10 minute walk!! Pay just $5 to park and make your way to the falls on a paved pathway. Be aware that you must use steeps steps to get down to the lower falls. This was by far my top pick for one of the most instagrammable places in Puerto Rico.
The restaurant where the Pina coolada was created! My mom and I enjoyed sitting at the bar here, chatting to people and getting pictures in their adorable courtyard. I'd recommend going at off peak times to get a spot at the bar or a table quickly.
3. OLV:55 Rooftop
I stayed at their sister property and had such an amazing time relaxing at this rooftop pool! There was a view of Condado Lagoon and San Juan in the distance. There is also a sun deck at there very top with loungers and a jacuzzi which is reserved for hotel guests.
4. Flamenco Beach
Making top beaches of the world lists for years is the beautiful Flamenco Beach . Flamenco Beach is on the island of Culebra which you must access via ferry, short flight or boat. The beach has shallow turquoise water, white sand and plenty of vegetation.
East Island Catamaran to Culebra will bring you to a reef to snorkel then to the beautiful Flamenco Beach.
Ferry to Culebra by booking ahead of time with Poferry.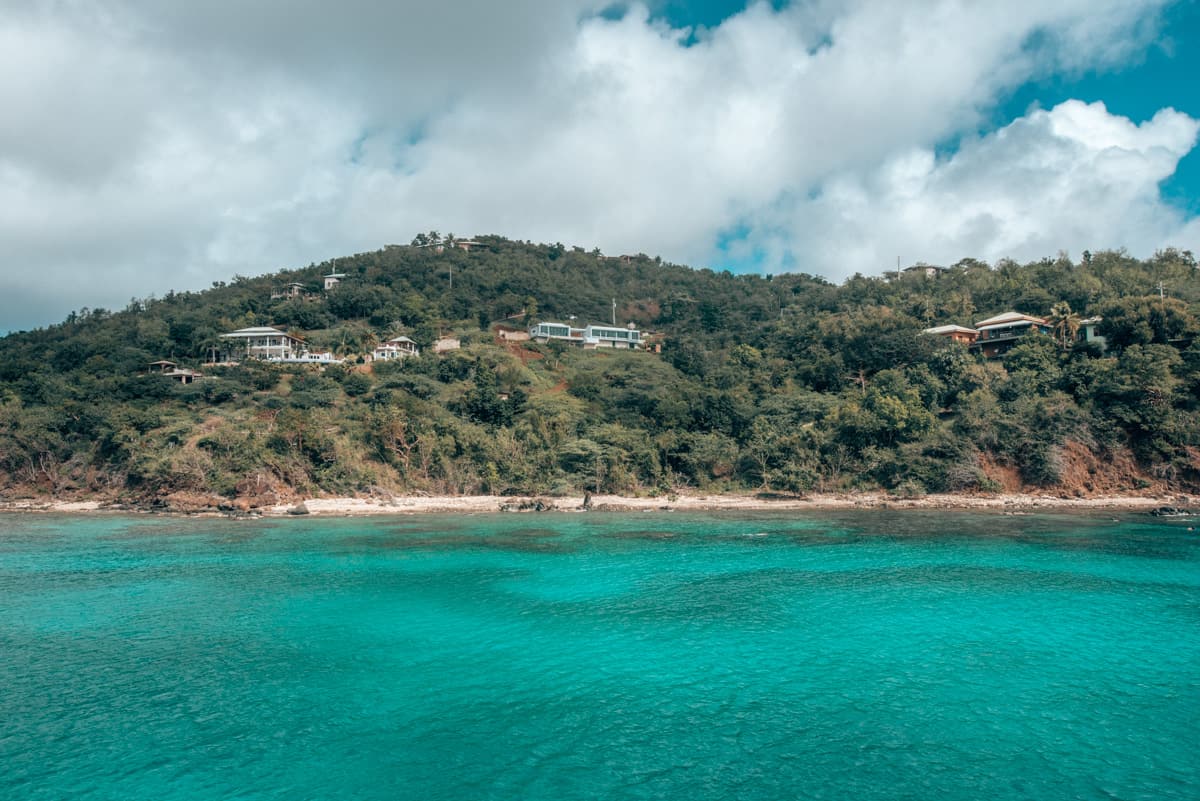 5. Streets of San Juan
You will see dozens of spots you want to photograph simply wandering the city. La Fortaleza is the umbrella street in front of the Governor's mansion. It is an art installation put up after the hurricane to bring people back to San Juan. The pastels buildings and   quaint streets won't disappoint.
6. Luquillo Beach
Luquillo is a great beach about an hour from San Juan. The beach is frequented by locals and tourists alike. I loved the vibrant red lifeguard stands . In the other direction El Yunique rainforest serves as a backdrop.
7. Salinas de Cabo Rojo
These salt flats in Cabo Rojo are right on the coast and give off a pink hue. It looks magnificent against clear blue skies.
8. Condado Beach
One of the closest beaches San Juan and definitely one of the nicest. Plenty of luxury hotels chose this beach for a reason!
9. El Yunque National Forest
The only tropical rainforest in the national forest system! Hiking, waterfalls and plenty of nature to keep your camera busy! Take an adventure tour or self guide to many different locations you'll want to photograph.
10. Rincon Sunsets
Rincon is a surfer town in the West of the island so has some of the best sunsets! I stayed in this town for 2 nights and  hung out on the beach both nights during sunset.
11. Ocean State of Mind
While walking around Rincon I was drawn into a shop called 'Ocean State of Mind" it was one of the most beautifully curated stories I've seen filled with goodies from places like Bali and Hawaii. They also had a hammock just outside their shop which I grabbed a photo in! The best break room out there!
12. Bistro Café
Instagrammable food like none other! Giant Pancake stacks, pretty tiles and photo worthy mimosas!
13. Castillo San Felipe del Morro
Castillo San Felipe del Morro sits at the edge of San Juan with the best view of the sunset! Watch boats passing by from this centuries' old structure.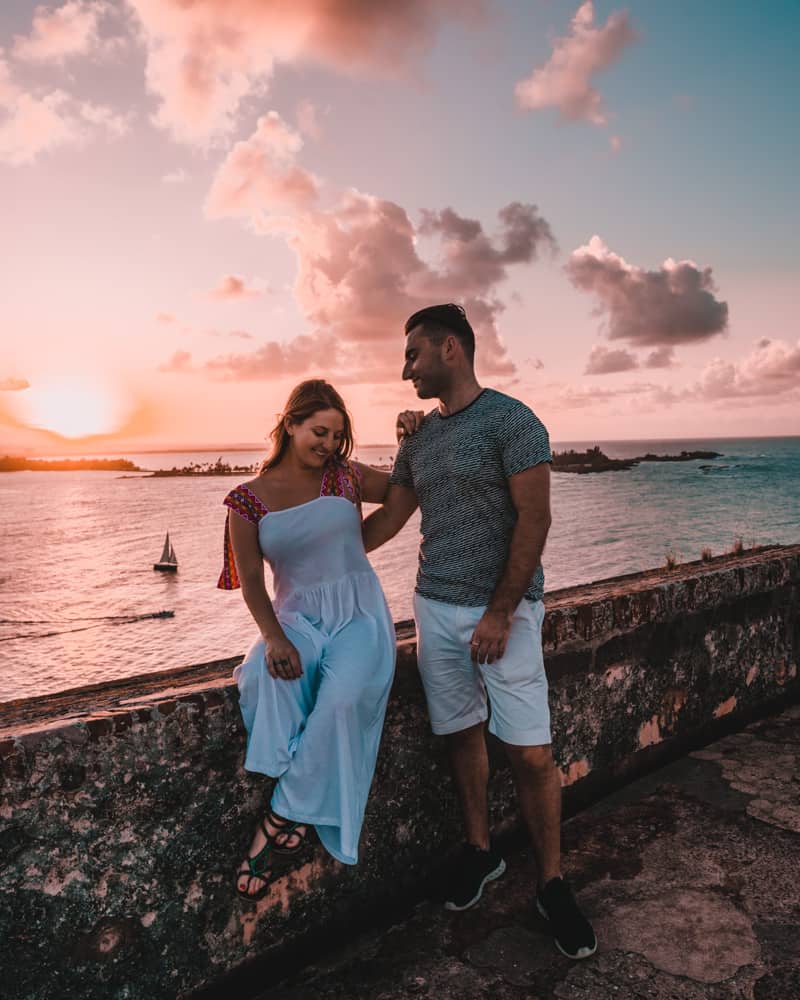 Going to Puerto Rico for a week? You'll want to read this 7 Day Itinerary. 
Read my Full Guide to Puerto Rico here.
If you're looking at staying in San Juan here are a couple of places to stay.